Over and over and over again.
There's no easy way to share any of this. Sunday was my birthday and I turned 42 years old. In the past I would look at those numbers and my head would turn into a circus.

I can't comment on how others deal with OCD, but 4 and 2 seem pretty tame, but underlying is pure evil. 4 and 2 can be broken down evenly…simple right. But add them together and the dreaded 6 is broken down into 3.

See what I mean, it makes no sense, but at the same time makes perfect sense.

If you're familiar with my writings, I've been more open than ever about my mental health and how I've been attempting to deal with things. When I say that I've been open with it, I'm lying. I do think I've touched the surface, but really deep diving into the mind of someone who has handled anxiety/depression in secret for most of his life is no easy task.

One aspect that I haven't touched on is OCD. I'm no doctor and I don't know if there is a realistic connection to all three, but OCD is no joke I'll tell you that much.

A few years back I spoke with former NHL goalie, Clint Malarchuk about his struggles with mental health, especially OCD.

"CM: Obsessive Compulsive Disorder. There are so many different variations of it. Some of us don't really have a serious compulsion, but you just can't turn off those thoughts. For me, it was constant reassurance. Whatever that thought might be; my parents separating, my mother was going to die… you start to do things to prevent those thoughts from popping in your head like counting to 10 every 10 minutes in a certain fashion. If I do that then she won't die. And if I don't do it right, I have to start the process all over again."

The repetitive tapping, replaying certain things over and over and over, light switches, locks etc…It's asinine when you think about. If I do something the same way all the time, the world is going to be OK. Or if I repeat steps A-Z on hourly/daily/weekly/monthly/yearly basis everything will be kosher.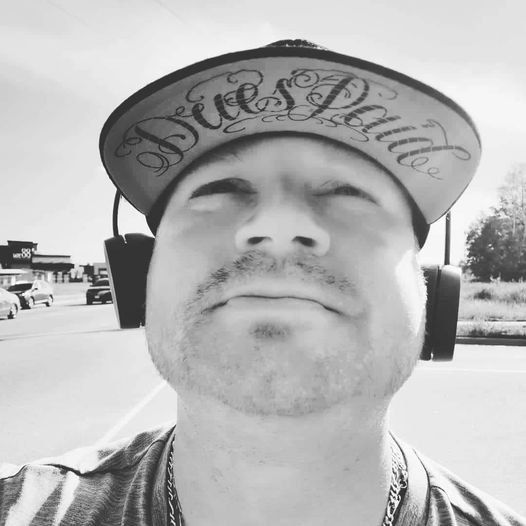 I can't tell you when it started, but I'm thinking around 7th or 8th grade. I remember having to flip light switches off in a certain order was a big thing and if the "feeling" wasn't right the roller coaster of emotions in my head were unnerving and unending until I would finally fall asleep. Waking up would not feel refreshing, it would feel unfinished and I would begin the process again with the switches to ensure my day would be "OK".

Around that time was when I was getting very involved in competitive baseball and the routine of a pitcher is to throw strikes. And I would practice relentlessly for years to aim for those for squares on the wall, or in our basement. Over and over and over again until I got it right, but it would never be "right".

Perhaps the OCD is partially why I'm so competitive or what drove me to be so relentless in never settling for second best?

As I got older the repetitive nature would engulf my life, but I became so adept at hiding it, only a few people would ever notice and that's if they were paying close attention. And if someone ever caught me putting my cup down twice, it was as if I was exposed. I could instantly feel my blood pressure rise, I would sweat, and would play it off as nothing and get the attention off of me as soon as possible.

It became normal. Living this double/triple/quadruple life of chaos and perfection. I sit here writing this thinking back to all those times the easiest things became so hard.

From the age of what, 11/12 until my early-30's, my days were riddled with routine and at one point, I cannot really remember when (perhaps 2009) I had a couple days where I just couldn't get anything right. I probably tied my shoes 100 times or more that day, and moving around my apartment was terrifying. Feeling like the walls were closing in, hours went by and all the while, not one person knew what was happening. I could hide this so well and the only one I was fooling was myself thinking that I could continue to do this forever.

The hours went by and at some point that night, I just said the hell with it. I was going to enjoy my evening with no routine and see if the sun came up in the morning. It was the most frightening and exhilarating evening I could remember. Nothing bad happened the next day, I was fully functioning and even not having to get up hours early to make it out of the door on time.

Did I miraculously cure myself? Of course not, but it opened my eyes to a whole other world. One where I could research what OCD actually was without complete guilt and shame.

There are bad days and times where I catch myself. But it's nowhere near like how it was.

I was always trying to be this uber strong guy, but there's a breaking point for everyone. Not everyone can go at life alone, especially when they're struggling with something they don't understand.

I can undoubtedly say I don't know how anxiety/depression/OCD are officially connected. I do know that since I've opened up about my own mental health experiences, it becomes easier each time. It's not always perfect days, but with the support of family and countless programs out there, there is always someone there to listen. And that's all I could ask for.