You talk about the 4-A players that are too good for Triple-A, but lack something to be successful at the Major League level. There's also those standout Indy ball players that for one reason or another continue to fall through the cracks.
How many times does a guy have to dominate before you have to call him up? How many times can you make it look easy without getting to the next level?
Five years in Indy Ball, multiple accolades, and a career batting average of .346. The numbers are there for former San Francisco Giants draft pick Matt Chavez. Chavez has played in almost every Indy League imaginable and continues to put up huge numbers. 2018 marked his first in the Atlantic League (Sugar Land Skeeters), widely considered the best of the best for unaffiliated ball. He ranks 4th in batting average and top ten in RBI. His eight home runs aren't in the double digits like they have been for the past three seasons, but what Chavez does is mash the ball over and over and over.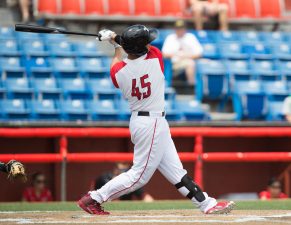 Travis Snider is that former first-round pick of the Toronto Blue Jays that could never seem to put together a consistent enough string of at-bats to satisfy the decision makers. Snider's widely been considered one of those 4-A players that has all the tools and dominates, but when pitted against MLB pitchers, something doesn't click. Whether it's injuries or others questioning his ability, Snider has stuck through thick and thin ever year. His first season with the Long Island Ducks may mark his return to the big leagues because he's put together, overall, the best year of his entire career.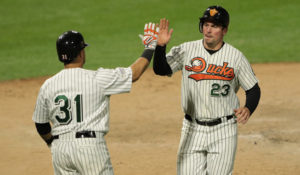 In 89 games and in just under 400 at-bats, Snider is hitting .296, with 13 home runs (tied for fifth) and 70 RBI (tied for third). His .377 OBP is the highest it's been since 2013. Consistency is key and Snider has proven he'll not let an opportunity pass him by. 
What can I say about Blake Gailen that I haven't said already. He's baseball personified. 12 years of professional baseball, 12 years at the Independent league level, and four separate times he signed a minor league contract (Most recently with the Los Angeles Dodgers). The current stint with the Dodgers Double-A affiliate in Tulsa was his most lucrative. Unfortunately he was released in March 2018 out of their minor league camp. It appears the Dodgers loss could be another team's gain. Gailen is having his most productive season since his MVP award in 2012. After 88 games, he's batting .299, leading the Atlantic League with 22 home runs, and is second with 71 RBI. His .947 OPS is second amongst those with over 175 at-bats.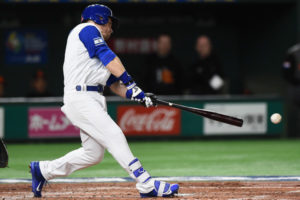 This years MLB season is winding down and numerous teams are out of the race. There's nothing that could hold these three back, especially with their pedigree. Out of the bunch, Chavez may have the least experience, but all have one thing in common; they hit the ball time and time again and produce when they need to the most. There's no doubting their heart and drive to keep playing. All they need is one team to say yes.