It's not that often that you can talk with a Buckeye and CFL Champion on a Saturday morning. Here at The GM's Perspective, we spent part of our day speaking with DeVier Posey. Posey, who recently signed with the Montreal Alouettes, is well known for his outstanding play on the field. More importantly, we discuss his distinguished contributions off the field and service within the community.
The GM's Perspective: You've done some pretty amazing things throughout your career; A 2010 Rose Bowl victory where you led the way with eight receptions, 101 yards and the clinching touchdown. And of course 2017 Grey Cup MVP where you scored a 100 yard touchdown, the longest in Grey Cup history.

What stands out to you amongst everything you've done?

DeVier Posey: Ever since I was a freshman in high school I always wanted to show up and give my best on the big stage. I had a big track background and the thing about track and field that I love is how it conditioned me for football. That competitive atmosphere on that starting line prepared me for those big moments. When it was time to compete, I had so much confidence in my preparation and so much confidence in my ability to calm my mind and give my best. As I get older I hope I can teach my son how to understand and recognize those moments because they can be life changing and allows to me talk about those moments with people like you.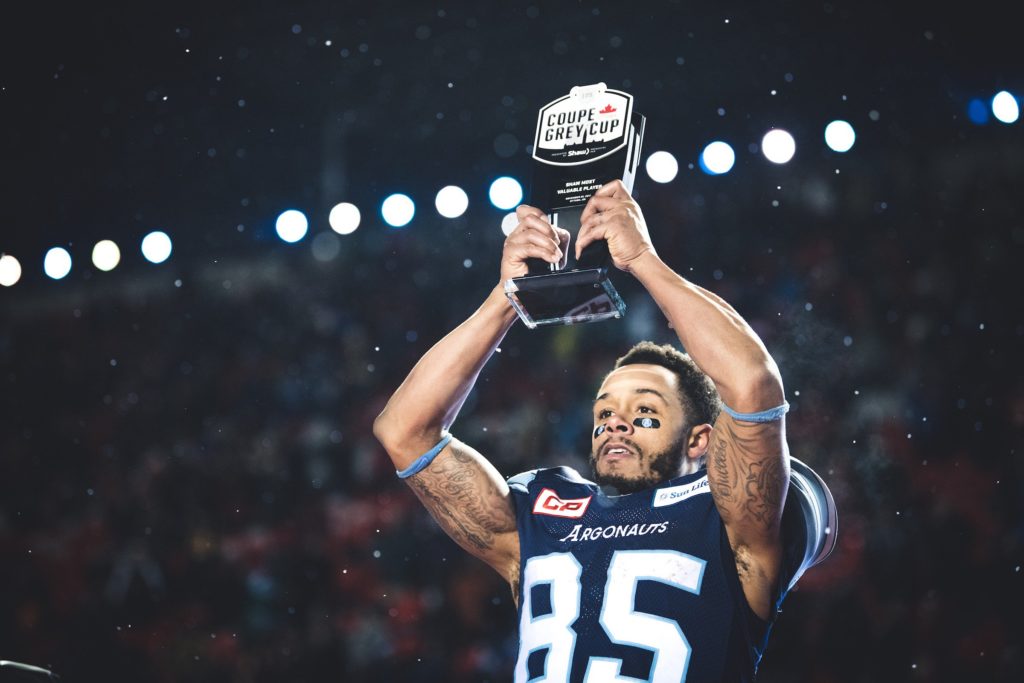 GMs: The CFL is really unmentioned when it comes to options after college (US). What has the Canadian game meant to you and your career to this point?

DP: It's an opportunity for everybody regardless of nationality. They way I look at is, the best Canadians play in the NFL, the best Americans play in the NFL. The fact that the CFL is here and its thriving while showcasing guys that have long-tenured careers like Ricky Ray, John Chick, Mike Reilly, and Ted Laurent is great for both nationalities.

The CFL has embraced me with open arms and given me and my family an opportunity to play football. I couldn't be more thankful. I always wanted to be the hardest working player on my team and contribute as a leader by my actions not my words. I'm thankful for whatever league lets me suit up. I've had the chance to play all over North America, what else could I ask for?

GMs: What is the main difference between the NFL and CFL?

DP: You're playing different games. There's tweeners in the NFL. You have guys who are small linebackers who might be too big to be a safety. You might have a small running back who may not be able to be an every down back, but not as big as a receiver. You have those positions that are perfect in the CFL.

I feel like some guys are made to play in the CFL, some are made to play in the NFL. The angles in the NFL are a lot smaller meaning the cuts have to be tighter and the windows close very quickly. Not saying that the quarterbacks are more or less accurate. Many would argue that, but I argue that it's a different game. When you really look at the rules and regulations, it's what makes the two leagues unique.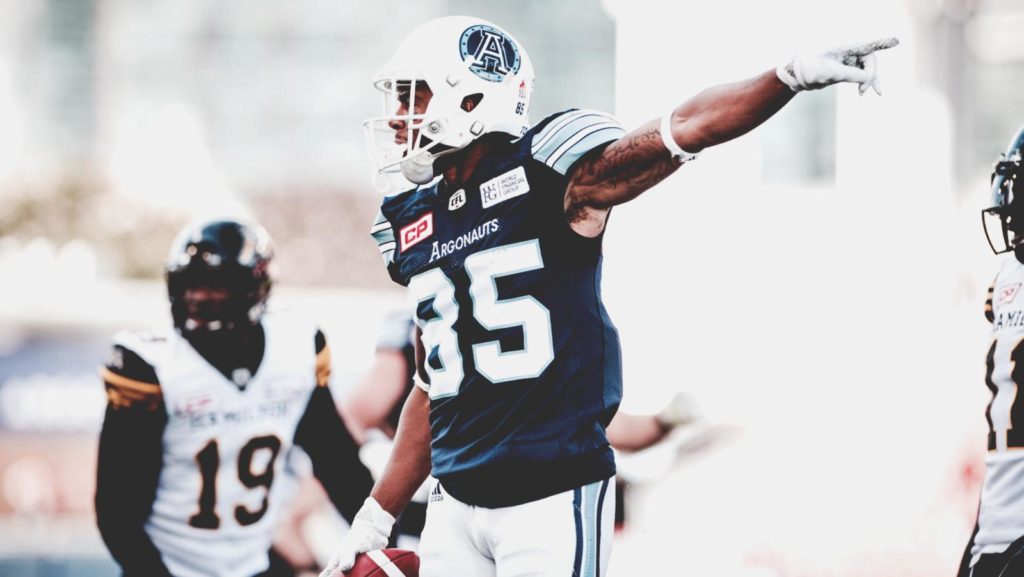 GMs: You're not just a football player, you're a community leader…

DP: My mom worked in community service and non-profits for over 20 years. When I was in high school I was an Ohio State football recruit and my mom was doing a program at all the local elementary schools where she was trying to implement healthy food programs for breakfast.

Some schools were not providing the right breakfast and it affected outcomes like test scores. She would have me and my brother, as college recruits, wear fox/Chuck E Cheese costumes and give back to the kids and pass out gifts at Christmas to underprivileged families. I understand what community means and it all goes back to my mother and how she raised us.

I always wanted to have that implemented in my professional career and use my platform as, not a community leader, but community servant in any way that I can. People remember me more from my community involvement and that's what I'm most proud of. I love showing up at youth league practices and share my knowledge of football. There's no social media around, it's just out of the kindness of my heart. That's who I am and what I believe in.

GMs: Can you elaborate on your not for profit; Pocket Full of Poseys and involvement in the NFL's #ATHAND initiative?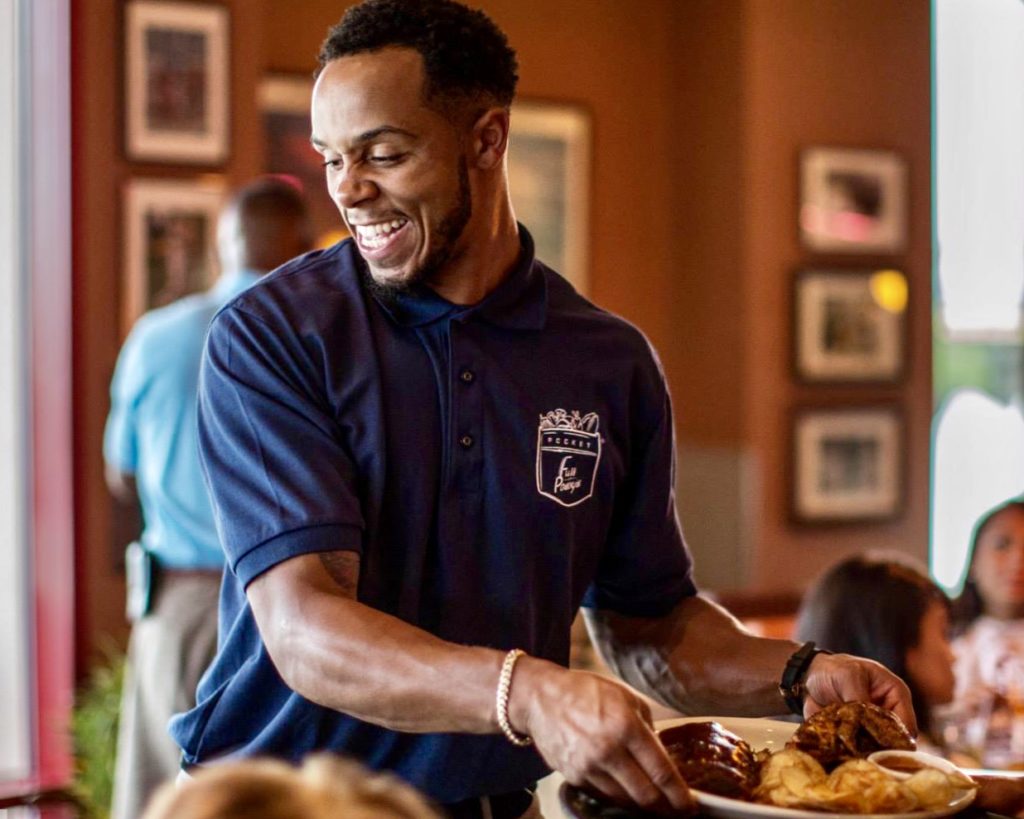 DP: In conjunction with the NFLPA, it's a way for me to learn and grow as a person. I can build my network and show my abilities.

My foundation is based around assisting those in less affluent areas. Earlier I mentioned that story with my mother; now we assist families who don't have access to information on the right way to eat healthy or grocery shop. We try to give them programs and information that can be brought in the household. Whether its providing a cheque, fundraising, or even hosting football camps, kids can come learn the game and we provide them information about eating healthy and refueling pre/post competition. We want to be able to provide access and information to those who may not have it readily handy.

This is where my heart is and will serve me long after football. I'm fortunate to be able to do so much while I've been playing.

GMs: How do you think your experiences playing at the highest level can help others, not just in the game of football, but in life?

DP: My success in the game has made me relevant enough to speak light and truth into people. Our ability is God given and we should always pay it forward. A lot of guys think of themselves as just football players, but you have to remember football won't last forever. I always wanted to be looking forward and planning towards the next phase and I think that can help people in their life beyond the football field.