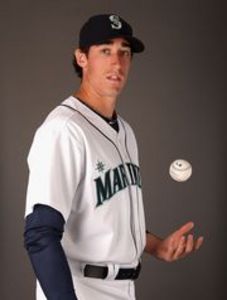 29 games was all the Los Angeles Dodgers needed to realize that Bridgeport Bluefish LHP slinger, Brian Moran was their guy. The signed him to a minor league deal on July 15.
Moran's been doing this for a long time and should be no stranger to the process. Since being drafted by the Seattle Mariners in the 7th round of the 2009 MLB June Amateur Draft from University of North Carolina, he's spent the majority of his career within the Seattle Mariners organization making it all the way up to Triple-A.
From being picked up in the Rule 5 draft on three separate occasions, spending time in the Puerto Rican Winter League and now leveraging his time in Indy ball, Moran is headed back to affiliated ball and has been assigned to the Dodgers Double-A team; Tulsa Drillers.
Left-handers are always at a premium, and for a guy with a career 3.01 ERA in over 430 professional innings and a career SO/9 of 10.2, it makes you wonder how and why guys like Moran slip through the cracks and can't just get over that proverbial hump.
On the other hand, you can't not root for someone who, obviously will not give up on his dream, and is willing to do whatever it takes and go wherever he has to.
In 29 games for the Bluefish, Moran did what he usually does; put up numbers that no one could ignore. In 19 innings, he surrendered 8 hits, gave up five runs while striking out 33! Yup 33 equating to 15.4 SO/9 and a .879 WHIP.
Only time will tell how far Moran will go, but if history is any indicator, Moran has all the tools to make it as far as he wants.