It's as glorious as you think it is!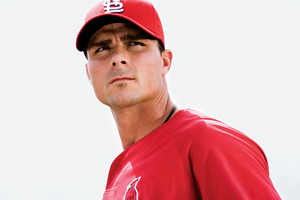 The Normal CornBelters, in association with McLean County Orthopedic, announced that Jose Canseco is the latest participant in their 2nd annual Legends Game on July 29, 2017. Canseco and this crew will definitely drum up some interest. Also on the roster is former St. Louis Cardinals pitcher/outfielder Rick Ankiel, former WWE United States Champion, Ron "R-Truth" Killings, ex-Chicago Cubs infielder, Mike Fontenot, and ex-Phillies closer, Mitch "Wild Thing" Williams.
Ankiel was one of the hardest throwing left-handers in the game when his ability to throw a strike disappeared. A second-round pick by the Cardinals in the 1997 amateur draft, Ankiel was second in ROY voting behind Rafael Furcal in 2000. With 194 strikeouts in 175 innings, his ceiling was sky high, but a year later his career was turned upside down. The next few years saw him battle injuries and completely reinvent himself as a dangerous left-handed bat. In his late 20's he started dropping bombs and gunning out runners in spectacular fashion. His is a fascinating story of desire and determination.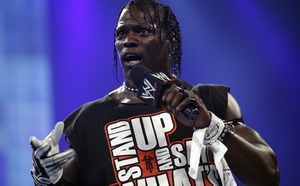 Killings has been in pro wrestling for a long time. He's always been a fan favourite, won multiple championships, and has seen extraordinary success in various organizations (TNA/WWE). Pro Wrestling Illustrated (PWI) even named "R-Truth as tag-team of the year with Kofi Kingston in 2012. In addition to his skills in the ring, Killings has even achieved some good fortune in the music industry releasing two studio albums (2003/2016).
Fontenot played over seven years in the bigs and is one of those players that never gets the headlines, but a guy everyone wants on their team. A former first-round pick of the Orioles, the versatile infielder put together some really good numbers considering he never really played a full season Only once did Fontenot play in more than 130 games, but when he took the field he was grinding out quality AB's; (.265 career average) and made all the plays in the field. His .974 fielding percentage would rank him in the top 50 all-time if he played 58 more games to qualify. He was also a member of the 2010 World Series winning San Francisco Giants.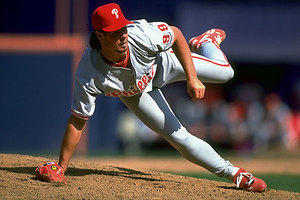 Mitch "Wild Thing" Williams! The name says it all. He'll always be remember as the guy who gave up the home run to Joe Carter in 1993, but that one moment shouldn't define the career of a guy who averaged 21 saves a year over his 11 year MLB career. He was an All-Star (1989), top 10 in Cy Young voting twice (1989/1991) and top ten in MVP voting in 1989. Wild Thing was exciting, threw gas, and will always have a place in baseball history. Good or bad how many people can say that?