No rest for the wicked. The 2018 World Series Champion Boston Red Sox won't stop looking to improve. This time they picked up Kansas City T-Bones outfielder and second baseman, Keith Curcio.
Curcio is no stranger to the process. Since being drafted by the Atlanta Braves in the 6th round of the 2004 MLB June Amateur Draft from Florida Southern College, he's put together a pretty solid resume. With a knack to run the opponents ragged on the base paths, Curcio has become one of the best base stealers in the biz.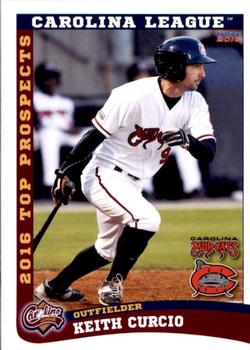 At a 74% success rate and 24 triples over four professional seasons, it's no surprise the Red Sox find so much value in him. What's even more impressive is the power stroke he developed in 2018.
In 94 games, Curcio hit a career high 11 home runs, to go along with a .306 batting average, a .364 OBP. and .467 SLG.
Curcio had advanced to Double-A in 2017 before being released, but there is nothing standing in his way to getting back to that level and beyond. After putting together the best all-around season in his career, the odds are in his favour.