Cody Deaner is a professional wrestler. He's also a professional speaker and a role model for countless young people.
Deaner has wrestled and performed in front of thousands of people in organizations around the world including World Wrestling Entertainment (WWE), IMPACT Wrestling (formerly TNA – Total NonStop Action Wrestling), and several other independent wrestling companies.
When Deaner's not in the squared circle, he's traveling across the country speaking, motivating, and raising money through his charity where he works and partners with various other charities who are in need of additional support.
The GMs Perspective: Wrestling was and is your dream. How does someone from a small town buck the odds to become a Canadian Champion and has been in the business of wrestling for over 20 years?
Cody Deaner: That's a long answer. I spend 60 minutes to answer that when I go around to schools across Canada and share my story. Haha.
Essentially, I truly believe you can be whatever you want to be… IF you put in the work. Just dreaming about it and wanting it are not enough. You gotta put in the work. I've put in the work. I've listened to the advice of those smarter than me. And I've tried my best to put myself in the right place at the right time so I can succeed.
I've learned from every one of my failures and I've never given up pursuing my dream. I absolutely love what I do and I wouldn't change a thing.
GMs: Can you explain what your journey has been like up to this point, especially when it comes to paying your dues. Success doesn't just fall into your lap…
CD: Paying your dues is something we all have to do in life in some sort of way.
Paying your dues in wrestling is very specific. It means going through the most intense and grueling type of training you'll ever experience. I'm talking about the type of training where I've seen 300 pound giant professional football players take one fall in the ring and silently get up and walk out of the gym never to return.
Then there's long hours on the road for no money. Shady promoters who don't pay you. Days away from your loved ones. Ruined relationships. I could go on and on. These are all things I've experienced in paying my dues.
But I'm blessed to be in a place where I can say that paying those dues has paid off. I still spend days away from my loved ones. But I get paid well for that and I have a beautiful family to go home to that is ridiculously supportive of everything I do.
GMs: What does professional wrestling mean to you?
CD: It's a childhood dream. Plain and simple. It doesn't owe me anything. But it has given me so much joy in my life. And helped me bring joy to so many others. There's nothing like it in the entire world. I love it.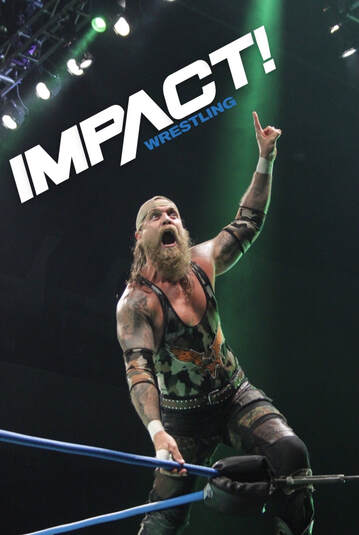 GMs: Your website describes an upbringing that involved a household riddled with alcohol abuse and psychological disorders. How did that shape you into the man you are today and why is being open about that part of your life important to share?
CD: It shaped me in so many ways. I find a lot of people respond to the type of upbringing I had in one of two ways. One – they develop a "victim mentality" and they blame the world and walk around with a negative attitude for the rest of their days. Or two – they take that experience, learn from it, and decide they want to be better than that. I chose path number two.
I really believe that we need to focus on the positive rather than the negative, because having a "victim mentality" gets you nowhere. I focus on the positive. Even in the hardest of situations.
I'm open about this part of my life because it's simply the truth. It's me. I wouldn't be who I am today if it wasn't for my past, both good and bad. And I know there are a lot of kids out there at the schools I speak at that can relate to my upbringing. And if I can encourage just one kid to refocus their life on the positive and start heading in the right direction… then it's worth it.
GMs: In addition to your wrestling career, you are also a professional speaker. How did that come about?
CD: A number of years ago I was asked to speak at my old high school. It went really well and I got asked back. Then I got asked to speak at another school. And then another. And I realized, "Wait a minute, I might have a career here." So, I put myself out there, put in the work, and now I'm travelling all across Canada sharing my story, with the hopes of starting to speak in the US in 2020. It's been amazing. And I love it.
GMs: Can you go into some detail about your charity "Giv'er for Charity", it's background, and who it impacts?
CD: It's just an idea I got in January of 2018. It just came to me one evening after I was at a Special Olympics banquet. Within an hour, I recorded a video, made a press release, and immediately started my charity campaign.
"Giv'er for Charity" is a fundraising campaign aimed at raising money for a variety of amazing Canadian charities. I partner with various charities who are in need of funds and helps them raise money by selling merchandise at professional wrestling events and speaking engagements. I then donate 100% of the proceeds to the charity of choice.
Charities are chosen because the organization has a unique connection to a particular fan who has directly impacted me in a positive way. I have countless stories of amazing young kids who have inspired me and we've worked together to raise money for various causes across the country.
People can learn more about my charity work and meet some of the kids I've worked with at http://CodyDeaner.com/charity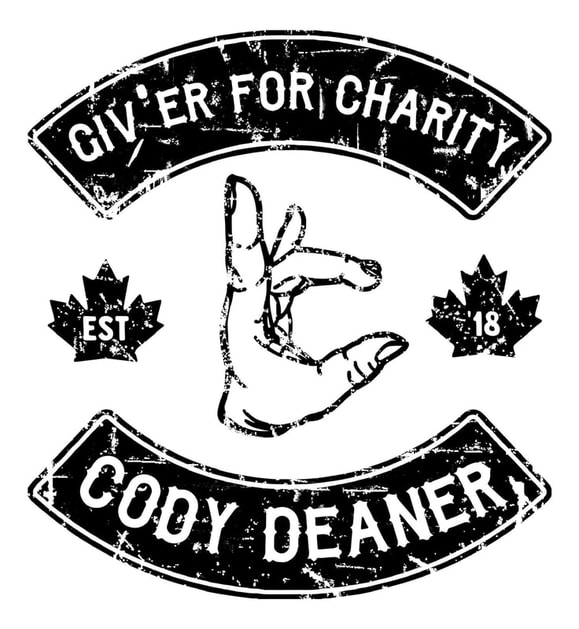 GMs: If there's one piece of advice you can give to, not just those working their way up the wrestler ladder, but to young people in general, what would it be?
CD: Dream BIG. Just because you live in a small town doesn't mean you should have small dreams. The town I grew up in has less than 200 people in it. I dared to dream BIG despite my surroundings.
And don't limit your dreams to other people's expectations. Just because other people's expectations of you may be small doesn't mean you should have small dreams.
Dare to dream BIG… but… make sure your willing to PUT IN THE WORK toward whatever goal you set for yourself.
Twitter/Instagram/Facebook: @CodyDeaner

Bookings: bookcody@codydeaner.com