In an industry that constantly changes, the Dropout Kings are making their own rules and altering a style that was hugely popular over 20 years ago. With an aggressive fusion of rap and nu metal, the Dropout Kings are at the forefront of a revolution solidified by years and friendship and the ultimate goal of achieving success in the music business.

On February 21, they dropped their new EP, GlitchGang which you can see here.

The GM's Perspective: Who are the Dropout Kings?
Dropout Kings: We all wanted to play music we wanted to play and it culminated into what it is now. There's a lot of trial and error, but it's really rewarding to see what this has all turned into.
GMs: Your style is defined as Trap Metal. For those unfamiliar with the sound, what is Trap Metal? For context, I'm probably a few years older than you guys and was big into Korn and Limp Bizkit type of bands in college which was defined as rap-metal or rap-rock.
DK: I would say it's a modernized version of Nu metal. It's more modern rap beats and vocal cadences with lower tuned guitars. I guess you can say the sound had an appeal of underground rap and the energy of metal.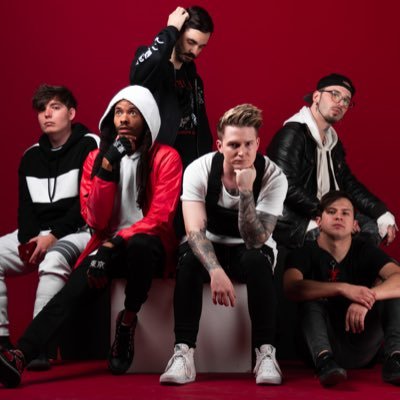 GMs: I'm no expert on the music industry, but how does a group with such a wide variety of skills become a cohesive unit to create these songs.
DK: We've all been friends for years and we're friends first before anything. It helps keep things in perspective and we know how to approach situations before it becomes volatile. It's because of that history we have together. We all have one goal in mind and that is to be successful. With our unique skill sets, we are all good at certain things. If we keep doing all those things, it all results in our end goal.
GMs: Are you/were you all influenced by the same styles of music growing up?
DK: For the most part it's relatively similar, but I would say Eddie grew up more into the hip hop scene and influence. We sort of influenced him into the metalcore scene. It's obviously pretty cool to see him get into a lot of those bands over the years.
GMs: Before signing your deal with a record label, what was it like grinding to play shows, honing your sound, and becoming the band you are today?
DK: What's unique about this band is that we never even played a show before we got the record deal. We really got our start on the internet, pushing hard and our work eventually got into the right hands. We were very fortunate with this project and it is a grind, but we went through all of our failures before we knew what we did right. We corrected our mistakes so that we were on a path to success.
GMs: So let's talk about your new album that dropped Feb 21. What can your fans expect?
DK: It's much different than our first record. We're still evolving. On the first record we had a lot of variety, but it steers closer to the sound that we had envisioned.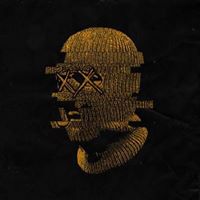 GMs: You were on tour with Crazy Town. That has to be such a great learning experience being with such an established band?
DK: They're honestly some of the coolest people I've met. They're all super chill. It was cooI to be a part of as I grew up listening to them. Playing with them is an extension of the learning process and shows just how far you can go. As a young band being on support tours where you support a bg act like that is integral to growing and improving your craft.
GMs: What's some words of advice to other bands looking to do what you do?
DK: Create your own path and don't compare yourself to anyone else. The key is having something to say and stand for something that people can hold on to.