Colin Cummins knows a little something about baseball.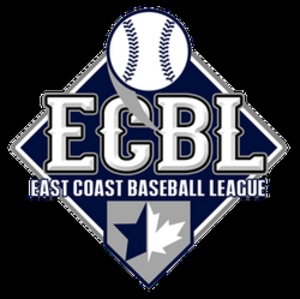 A former independent league player, Cummins understands how hard it is to get to that next level. He's played college ball in the US at County College of Randolph Morris and played professionally in the Independent Frontier League for the Johnstown Steal (Frontier League Champions '95) Springfield Capitals and Evansville Otters. Cummins is also a teacher of the game. Since 1998, he's been helping kids improve their ability along with their knowledge of the game as Director of Operations at Red Eye Baseball.
I had the pleasure of speaking with Cummins, the League Director of the East Coast Baseball League, who hopes to bring the game back to an area that is rich in baseball history.
The GM's Perspective: What was your motivation to start a professional league in Southern Ontario?
Colin Cummins: It started off as a thought of trying to bring one professional team back to Niagara. Shawn Whitely, and myself had the thought…(laughs), I kinda convinced Shawn which direction we should go. Originally, we were looking at a Can-Am League franchise in Niagara. Once that fell through, it wasn't almost commonplace about going forward as a league, but it was basically something we thought we could do and lets move forward with it. I think there are some really good places that don't have baseball; Niagara being one. We can work and build something that would really flourish in the community.
GMs: How did you go from the possible team in Niagara to expanding to the four or five teams you have right now?
CC: A lot of due diligence. We talked to, I can't even tell you how many people we've talked to in reference to their facilities, and the opportunities of bringing a franchise to their respective city. Of course some people said no, others were very interested. Now we're at a point where we have four teams to start out with right now. (At the conclusion of this interview it was announced that the Waterdown Bucks are the fourth and newest franchise of the East Coast Baseball League). We still have opportunities to enter into a couple other markets, but we're just trying to clarify their stance on what they see.
GMs: To clarify for the readers that may not know, is the ECBL an Independent professional baseball league or is it a collegiate league?
CC: Independent pro ball. Not owned by a major affiliation, teams are owned by an individual owner or the league.
GMs: When you were thinking of putting the team in Niagara, did you take into account what happened previously with such leagues as the Canadian Baseball League, or other local franchises such as the Welland Aquaducks, Welland Pirates, and St. Catharines Blue Jays/Stompers, Independent and affiliated teams that left the area for one reason or another?
CC: That's a definite yes. We really tried to weigh the pros and cons along with the city. The city has been very gracious. They've been great. We've sat in with two of the major members on various instances and they understand what's happened in the past. That does still linger in their mind, but all in all, one thing I've heard from a variety of people in the Niagara region and in Welland is that they built that baseball park for professional baseball. They would love to see the professional game being played there again.
GMs: How are you recruiting players and drumming up interest for a brand new start-up league?
CC: A lot of people are still in the dark about who we are. People know who we are, but the stigmatism of the past is what continues to be brought up. We're trying to get the word out as much as we can. Our website is a great source of information, we also have our twitter and Facebook pages up and running now. And we also have a couple websites for the teams that are functional. We've even run tryouts in Welland, Florida and Arizona. Currently, we are in the process of setting up a tryout in Myrtle Beach and trying to get the word out to any players that are looking for that one opportunity. If we can offer them a new place to play, I think the ECBL will be a stepping-stone for a bigger and brighter future.
GMs: Independent baseball is a great way for players to get noticed. It's sort of a diamond in the rough. We've seen great success stories like Daniel Nava who have used Indy ball to springboard themselves from obscurity to a professional level and a World Series Championship. What you're your doing with this league is not only helping people reach their dreams of playing professionally, but also bringing back baseball to an area that, in my opinion, sorely needs it.
CC: We look at how we can keep it in a short distance. The question of can it be done in St. Catharines and Welland is constant, but Welland has the best stadium in the area. London has the best stadium per se, in all of Ontario. The Niagara region is rich in baseball roots. I think the one thing it doesn't have is taking it to the next level. The Scott Bullet's of the world have done a great job of bringing in elite baseball. The Brock Badgers have done a great job at the collegiate level to build, basically, a dynasty at Brock. Now there's that evolution step. We all grew up wanting to play professional baseball. I don't think there is one of us who wanted to stop playing at the collegiate level. Baseball players want to get to that next step. If we have it in the area, and the people see it, people will come out and watch a game and enjoy it. Not to knock the Bisons, it's great the Toronto Blue Jays have a Triple-A team across the border, but I still think there's a missing link where there's an area with such a history of this game we all love.
GMs: Who is helping you along the way with travel, scouting, and putting on these clinics? At time of this conversation, you're on your way to Myrtle Beach to conduct player tryouts.
CC: We have a good group of guys that we brought together to help scout and see the dream of the ECBL move forward. Rob Warnock is our Director of Player Procurement; Sal Raie is the ECBL General Counsel & Assistant Director of Player Procurement. Rob's in Georgia and Sal's in Philadelphia. Rafael Melchione is in Arizona and Sean Repay in Wisconsin. We have a pretty good foundation that is directing our focus to our areas of strength. We don't have any one in the Texas area helping us right now, but that's not to say we won't have someone there in the future. We have a great foundation, a solid group of guys wanting to see players succeed and get to the next level.
To learn more about the ECBL, visit their website and check out their Twitter and facebook page.