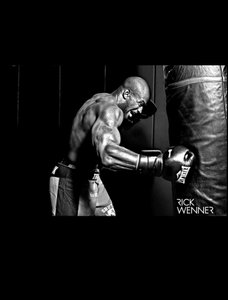 Eddie "Truck" Gordon has been a longtime MMA fighter who won The Ultimate Fighter 19 (TUF). He's seen the ups the downs that all athlete incurs, but consistently remains positive regardless of the situation. In addition to his fighting career, Gordon wants to make a change in the world. He is the Founder and CEO of the Eddie Truck Gordon Foundation, a not-for-profit with a mission to help uplift our community one child at a time. He recently launched the Shut Up & Fight! Drug Addiction campaign to raise awareness and support for the families and loved ones that have been affected.
The GM's Perspective: We last spoke (September, 2014) a short time after you won TUF 19. Since, you incurred some tough losses and announced on your facebook page that you were released by the UFC. Was that as tough as people may think? You were very open and honest about it on social media. Does/can a life changing experience like that motivate you?
Eddie "Truck" Gordon: It really does motivate me. I look at everything as a positive. All this and the opportunity with the UFC opened up all these doors for me. I'm blessed and still so young in my fighting career. I learned on the biggest stage and feel like now I'm prepared for anything. I don't look at anything as the glass as half empty, but half full. I'm grateful for the opportunity that I did have.
GMs: You are now 1-0 in Cage Fury Fighting Championships after defeating Chris Lozano on August 6. What did it feel like to get back in the winner's circle?
ETG: It feels good man. If I told you that going on a losing streak didn't bother me, I'd be a liar. I wear my emotions on my sleeve and I'm a very competitive person and also my toughest critic. To get back in the winner's column feels great and I'm ready to build on it.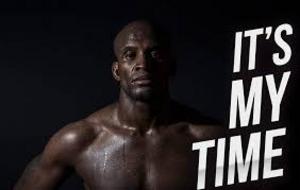 GMs: What do you have to do in the CFFC to get back up to your rightful spot in the UFC? Do you have a certain timeframe to work with?
ETG: Realistically, that win was huge and I'm probably one win away from a big opportunity. For me it has to be the right opportunity and something that makes sense to me and for my family. It may sound crazy, but the real die-hard fans will watch good fighters fight anywhere they're located. Those fly by night fans don't even know the difference between UFC, MMA, and/or Bellator. They watch if it's on national TV. Realistically, my next fight has to make sense for me, my family, and has to be in New York. With the opportunities that have presented itself since MMA was legalized in New York, I'm gonna have some good shots coming up soon.
GMs: On your Twitter and facebook pages, you remain so up beat and positive about your current status in the fight game in addition to your expectations of others and society. Is that a mindset that can be taught or are some people just born with the gift to take negatives and turn them into a positive?
ETG: We have two choices in life; be sad or be happy. We have to look at the lessons we learn in life. For me, without the downs, you can't enjoy the ups. Even when things are going great, you can't let yourself get too high with the high's or get too low with the low's. You need to keep a positive attitude. Regardless of how bad things may seem, it can always be a lot worse.
GMs: It would be amazing too see how many people you do actually reach through social media. I'm sure its impossible to get actual numbers, but you must get a tonne of feedback from a wide variety of people?
ETG: Honestly, that's probably one of the best gifts I've gotten from Mixed Martial Arts; is the chance to give back to others. They are some big names that reached out to me after my last fight and just some of the people I've been able to touch, the feedback speaks volumes. That's what my real legacy will be. Athletes and their careers have such a short window, it really matters what you do during that time. More importantly, what can and will you do for others once the crowd stops cheering?
GMs: What's was the most important thing you learned while living your dream in the UFC?
ETG: Always, always, always enjoy the moment. For me it came full circle. I was doing it for so long and losing a tonne of weight, we're talking 50/60 pounds for my fights. 90 percent of my career was just miserable. I knew when fight week came I had to lose 25/30 pounds. It was a horrible feeling. Once I started hanging around other athletes at the highest level of the game, they started to reach out and help me. I got a nutritionist and changed my lifestyle. The last two fights I've had have been amazing. I've enjoyed fight week. All the hard work is done. All I needed to do was lose four or five pounds. I could physically enjoy the process. People don't realize the weight cutting process. I think it's harder than the actual fight. I truly enjoy life now; I enjoy fighting and everything about it. I'm fighting for all the right reasons.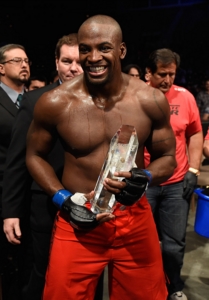 GMs: Do people truly understand what you do and what it takes to make it to the upper echelon of MMA?
ETG: Nah, they really don't understand. The real fans get it; the fair weather fans just see two guys or girls in a cage fighting. It's rewarding in a sense that the people who get it, they appreciate it. We're there to entertain people, but at the same time, this is how I make a living and put food on the table for my family.
You take people's comments with a grain of salt and develop tough skin. After being on TUF for 13 weeks, you grow some tough skin once you get in the public eye. One thing I've learned is that you can't please everybody. If people truly got to know some of the fighters they would understand that we have many different layers to us.
GMs: You just started the Eddie Truck Gordon Foundation. Can you give the readers a glimpse of what your foundation is all about?
ETG: This is probably one of the most rewarding things I've ever done. The Eddie Truck Gordon Foundation initially started to help underprivileged kids realize that if "I" can make it, they can make their dreams come true. Your past doesn't really dictate the future.
Recently, I lost one of my close friends (my Godson's father) to drug addiction. I told myself that I wanted to make a difference. People don't realize that addiction is a disease. I don't care if it's drugs, alcohol, gambling, or sex. Most people take this stuff for granted or are embarrassed. Its still taboo. After doing a lot of research on the subject and trying to understand it a little more, it really opens your eyes to this epidemic. If we don't talk about it, we're never going to control it or even solve the problem. You don't really hear about this stuff until it hits home.
I started this campaign to fight drug addiction and the feedback I've been getting from the community and some of my sponsors is overwhelming. Some people just reach out to me and say thank you for bringing light to this situation. Even if you beat the addiction, every morning is an ongoing battle. I feel like we have to reach the kids and we have to solve this thing.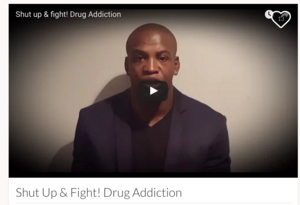 GMs: If someone wanted to reach out to you or donate, what's the best way to do that?
ETG: Right now we are in the process of fixing up the foundation page to accept donations, but we've got a Go Fund Me campaign. We've gotta really get a hold on this because way too many people are suffering. If I can save one or two kids and then they can touch someone's life, that to me is everything.
It doesn't matter how many fights I win or how much money I have in the bank, my legacy will be left by how many lives I can change.
GMs: You're a good person and using what you have to help others. Not many people would do something like that. I commend you on your outreach and your positive outlook on life. You're helping more people than you know.
ETG: Thank you so much Devon. Anytime I got news I'll reach out to you and vice versa. I always like reaching out and giving back. You always give me platform to speak and it's awesome. Thank you for everything you do.
To learn more about Truck Gordon, check out his facebook account, Twitter and of course the Foundation page and Go Fund Me Shut Up & Fight! Drug Addiction account.
Devon is the Founder and Executive Director of The GM's Perspective. He is a former professional baseball player with the River City Rascals & Gateway Grizzlies. Currently, Devon is a Manager at a financial institution in Northern Ontario Canada, and can be reached at devon@thegmsperspective.com. You can follow The GM's Perspective on twitter and Facebook. His full bio can be seen here