Technically, Johnny and I have known each other for 5 or 6 years. We first met at a UFC event in Florida. But over the past couple of years, through the wonders of social media, we've been able to conduct interviews, and chat back and forth. It's been very inspiring to watch "Hollywood" perform on the biggest stages in the world (UFC/RIZIN). No matter what the result, the positivity and mental toughness is something I know inspires many!
The GM's Perspective: All right, here we go. So hey, first question, Johnny. I'm assuming you watched the fights last night (UFC 264). What'd you think of that ending?
Johnny "Hollywood" Case: Damn, dude. You hate to see that happen to anybody, right? Breaking your ankle, breaking your leg apartment rental fee. That sucks. But it makes for an interesting story down the road. I think they can line that one back up down the line or whatever.
GMs: Absolutely!
JHC: I don't want to see that one right away. I keep hearing Dana said that after Conor heals, he'll fight. It's like, what? Hopefully, McGregor heals up, has a good recovery, but I don't know. As far as where he stands in the rankings…we'll see what happens with that.
GMs: And for those not aware, you've been an MMA fighter, active since around 2007, I believe, and you've fought the best in the world. UFC, Rizin, North America, overseas, and the training and the work ethic is off the charts to be where you've been. What's one thing that a fan or a casual person may not know about your lifestyle, what it takes to get where you've been to?
JHC: First of all, it's about passion, man. I love what I do. I get to go in and beat up on my friends and pursue this extremely … The most challenging thing I've ever done in my life. Not necessarily external, but internally, too. Fighting is the hardest thing that I've ever done in my life, but it's made me the man that I am and, man, I just love what I do. I absolutely love it. And it just takes time and belief, self-belief, you have a goal and you set it, you make a plan and then you execute it, and it's just that simple. If you love what you do and you show up every day, good things are going to happen.
GMs: Great answer. And regarding MCC, Midwest Cage Fighting Championships, you're currently the owner and president. Maybe we can get into that a little bit, what that has been like, how to control an event from the ground up. That's where you started, you were a champion in that organization as well, and now you're the head honcho. You're running the show.
JHC: Yeah, so, I bought the company back in 2016. The previous owner was Ryan Hass, he was my manager at the time, and was over it. So I was lightweight champion, I had just came off a couple wins that year and a bonus, I had some extra cash, so he just offered me, "Hey, you want to buy this company from me?" I've always wanted to give back to the sport that's given to me.
And when I first bought the company, there was a lot of jumping through hoops the first couple years, doing this, dealing with, hoo-ha-ing back and forth with the commission, but we finally got our first show back. It was so awesome. Des Moines, Iowa has always been a fight town. Always. Since I can remember. But it's kind of fallen off, it's fallen off over the years direct deposit, so to be able to come back and throw an event like that and just feel that energy in the room again, it sends goosebumps down my back, and I'm really looking forward to building the sport in Iowa and making Iowa MMA back what it used to be in the heyday. Back in the Miletich system when it was Pulver, and Hughes, and Spencer Fisher, and Jeremy Horn. That's the goal, man. That's where we're going with MCC and I'm really happy that I was able to seal that purchase up.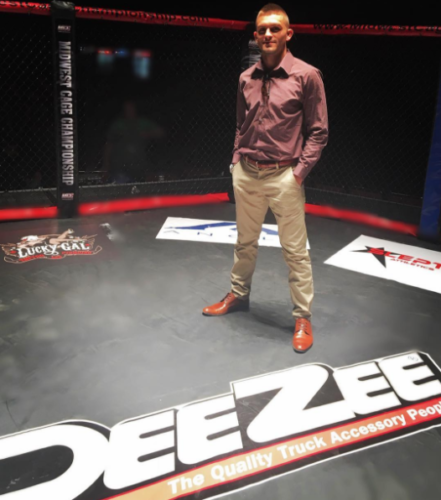 I still have a lot to learn as a promoter, so that's why I work with my partner, Rick Tasler, he's my uncle. He's also got the longest running amateur show in Iowa, and dude, he is the best. He is the best business man, he's the best promoter, so I'm really grateful for him and having him in my corner and he's really kind of showing me the ropes. Grateful for that.
GMs: It takes a strong mindset to make all of this work and over the past little while, your posts on social media have been heavily focused on mindset, strategy, the future, and never letting go of your dreams! What's been the response to these posts and how does that translate into actions in your life and what you're trying to accomplish?
JHC: I like to post things that either are thought provoking, or funny, or make people think or believe in themselves. You hang out with me long enough, I'll have you believing in yourself, for sure. Just because I'm the prototype of that. I was a lost kid, I had no direction in life, no idea who I was or who I wanted to be. Through fighting, I found all that. And also, fighting is a very spiritual thing. Man versus man, soul versus soul, and it's like, fighting, if anything, has brought me closer to God and my spirituality and what it is to be a good man; warrior code.
That's kind of the biggest takeaway I would say. I just try to help people and build them up. I know what worked for me and that was just constantly working hard and showing up, no matter if you're getting your ass kicked, you're all beat up, whatever, just show up, dude. Just show up. That's all you've got to do. Show up and believe in yourself and you're going to go to the top.
GMs: I enjoy reading your posts, man. They're motivational. You've been to the top, you've seen success with the wins and handled the losses when they've come. It all comes full circle and for you to be so positive like that is pretty special.
GMs: In less than a week, you make your professional boxing debut, so hey, the floor is yours; Details, training, what's going to happen in the ring later this week? What are we looking at?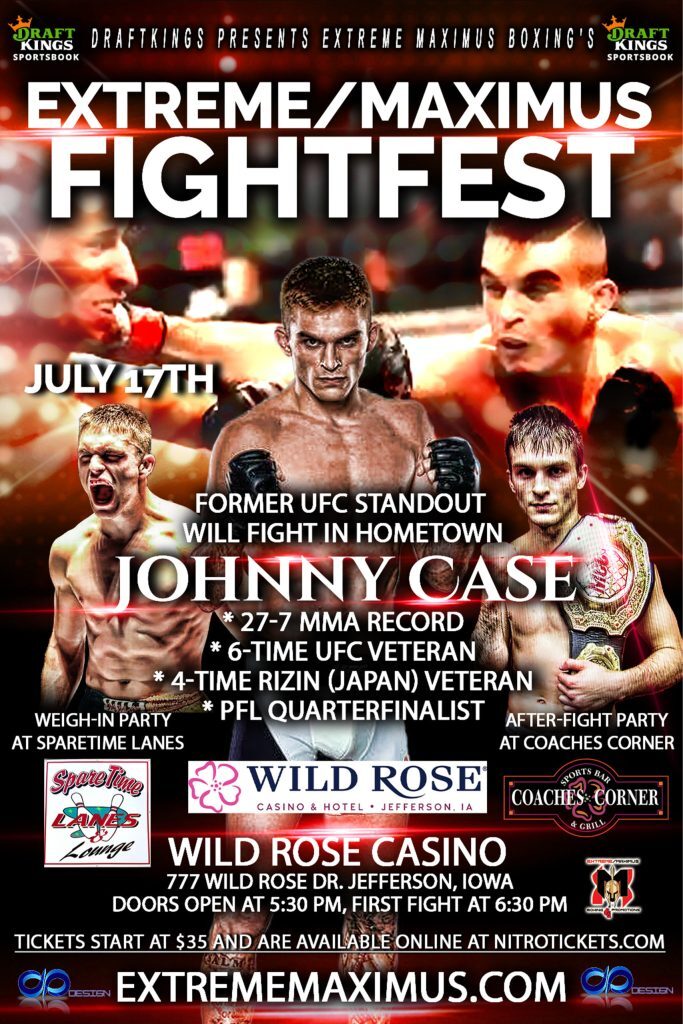 JHC: Man, I'm fighting a really young, tough up and coming lion. He's making his professional debut as well, but he's got way more boxing experience, he's boxed his whole life. From Saint Louis, Jamarius Brown, but man, as far as training goes, it has been so fun just being able to plant my feet and let my hands go without having to worry about slipping into head kicks or getting taken down. Man, my creativity with boxing, I'm so excited to get out there and really put it down. Depending on how this fight goes, depending on what's going on with my MMA career, I'm trying to get some fights secured there and there's a couple things back in Japan.
Obviously, there's some issues with bringing in international fighters so boxing might actually be something I'm going to be interested in pursuing a little bit; good fights and good money. I enjoy boxing, so we'll see how this fight goes this weekend. I know I'm going to go out there and I'm going to handle business.
GMs: Right on. Hey Johnny, appreciate your time, man. Thank you. You've always been cool to me. It's always great to catch up and chat with you and wish you nothing but the best in your future going forward. And if people wanted to reach out or get to know more about you, what's your social media handles and how can they get to know Johnny "Hollywood" Case a little bit better?
JHC: Yeah. I would love it if you guys could check out my social media, Twitter and Instagram at HollywoodCase and JohnnyHollywoodCase on Facebook.