Every once in a while you get to talk to someone who is so determined to achieve their dreams, you can only root for them.
Jajuan Michael Harley has played at nearly every professional level of football imaginable. While Harley has been working on this goal for years, he's not just thinking about himself. Harley is more concerned about helping those around him achieve their goals and dreams. In this era of social media where you can connect with almost anyone, it has been a true pleasure talking to someone who understands what's most important.
The GM's Perspective: For those unfamiliar with Jajuan Michael Harley, how could you describe yourself to someone in 60 seconds?
Jajuan Michael Harley: A man that wears many hats. I do so much. From being a business owner to being a husband, a son, a brother, my own agent, nutritionist and personal trainer.

GMs: Your football background is very extensive. Is that an accurate statement?

JMH: Yes it is!! I've signed 11 professional contracts (NFL – 1, CFL – 1, AFL – 2, IFL – 5 and NAL – 2) in six years and played almost every level of professional football, except the AAF.

GMs: You've seen the best the game has to offer. From the highest levels of college sports to the NFL, we all know that the best of the best get chosen. But what separates the good from the great?

JMH: Passion. Once you get to that level you're going to have the money and the fame, but it's your passion that keeps you going. At the end of the day, the money will be there and the material things will wear off, but those with the extra level of determination will separate themselves from the pack.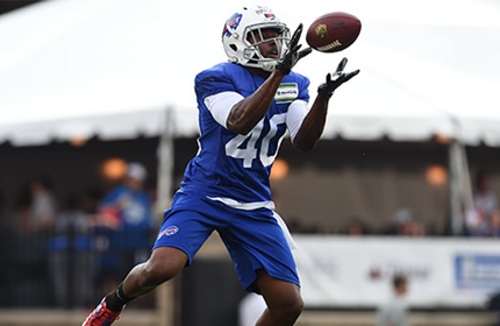 GMs: Where are you at in your football career right now?

JMH: I found out through the grapevine and social media that I'm on the XFL supplemental draft list. My journey feels like it's beginning again and feel like I'm closer than I've ever been to my goal of making it back to the NFL. My skill level, conditioning and the way my body feels is at par or even better than it was when I was with the Buffalo Bills.

GMs: The route to where you are today is unconventional, to say the least. How do you stay motivated to continue on after all these years?

JMH: It's not about me anymore. When I first turned professional, I was focused on me. Now, it's about my father (Jack Harley), my mother (Cynthia Harley), and my wife (Brigét Harley). I am honoring those who've stuck with me through the thick and the thin. I love the game of football and there doesn't have to be anyone in the stands for me to continue to go out there and perform.

That's the mindset I have when I work out. As long as I'm making those who care for me happy, that's all that matters to me.

GMs: You are also a business owner and motivational speaker. Can you go into some detail about your business and how you're helping people?

JMH: I'm using my story to help others get through their trials and tribulations.

The name of my business is M.A.D.E. (Make Adjustments Delete Excuses Incorporated). It's currently a Health, Wellness and Fitness business but I have a bigger vision for M.A.D.E. such as sports and entertainment agency, marketing, clothing, and the food industry.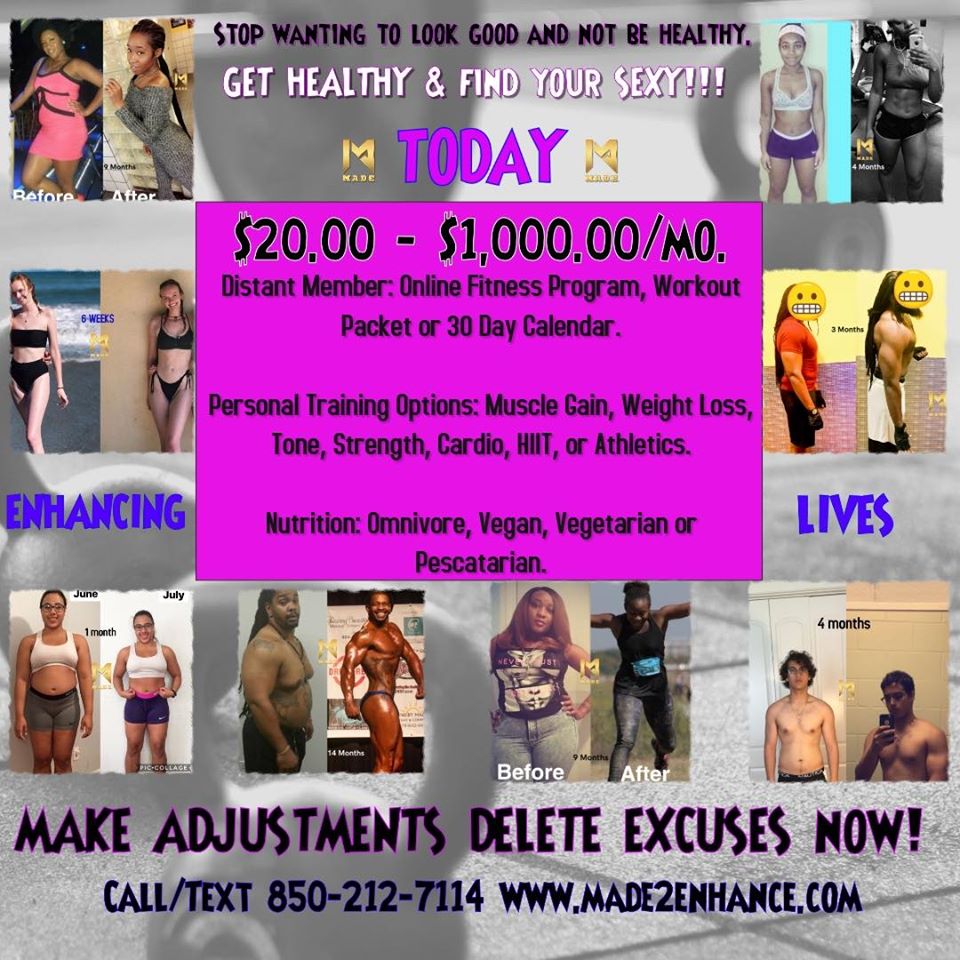 During your lifetime things aren't always perfect. You've got to get up make adjustments delete excuses. We all hit obstacles and with M.A.D.E. it teaches you to go through the obstacles and become a better person at the end.

The original concept for the name came when I drove by a hospital. A hospital encompasses life and death, joy and pain. As I drove past it, I was moping and thinking about all the negatives (why me, why me?) I changed my thought process and M.A.D.E. popped into my head and that was words that I could live by.

GMs: Going through your social media accounts I saw the picture you posted of all the people you helped via your personal training regime? What do you think when you actually step back and look at those that you've helped so much?
JMH: I tell everyone when you join M.A.D.E we become one. I really put my energy into it and each and every person. I love to spread positivity and when I'm able to do that and help someone else it's a mindset and a measurable behavior they can use forever. I look at this as something that they can take away and share with the world.

GMs: You're a motivated guy that doesn't let anything stop him. How do you think your story can help other athletes with their professional and personal state?

JMH: We're always looking for motivation somewhere. That's why the hashtag #motivationmonday is so popular. I even go in with the mindset of "if they can do it, I can do it to".

I look at my pops who worked with HVAC systems and he got hurt on his job. For 17 years he had to walk around with an oxygen tank. He never gave up and always stayed positive and never asked why. Less than a year after my dad passed away, my mom was diagnosed with breast cancer and beat it July 3rd, 2019. She persevered and never asked why. She had kept a smile on her face and believed and trusted in God that she'd get through this.

Those two examples motivate me and constantly has me going and striving for more.