Former NFL player, Ryan O'Callaghan is the author of "My Life on the line: How the NFL Damn Near Killed Me and Ended Up Saving My Life".

A sincere conversation was had when The GM's Perspective spoke with O'Callaghan about his life in the NFL and as someone who encourages people to be themselves through his foundation.

The GM's Perspective: What has publishing your book meant to you?

Ryan O'Callaghan: I came out in 2012 to my family and five years later I started working on the book. In those five years, I was really working on myself a lot and trying to figure out who I really am. When it came time to write the book I was presented with an opportunity to tell my own story.

Originally I came out on a website with an article and there's only so much you can talk about. I knew a book would have a greater reach to tell my whole truth with the hopes of reaching people who need to hear it, but at the same time, maybe changing the minds of people who may not be an ally to the LGBTQ community. It was also a great way to raise money for my charity.

GMs: Did you ever think that you would be a role model and have such an impact on people?

RO: When I was closeted? Hell no. I never planned on coming out or living for that matter. I never thought this would be what came from all of that. I'm glad I'm in a position to be able to help.

GMs: Can you talk about your foundation and what that's all about?

RO: I started the Ryan O'Callaghan Foundation as a way to give back. After I came out I was presented with a lot of opportunities to make money because I was gay. I felt the best thing to do was for me to give back to the community. So I started the charity with the intent of providing scholarships in the long run, but also support to LGBTQ athletes. So far it's been reaching out and speaking to students, teams, universities, and companies. And it's been a great way to reach people and raise funds.

I've had a few closeted athletes, on pretty much every level, reach out to me. At this point in time, I think it's more beneficial to actually go out and speak to people than to hand one person a scholarship. My focus has been on the outreach aspect with a long-term focus on raising funds for charities and scholarships.
GMs: You spoke multiple times about Scott Pioli about the support he provided throughout your journey. What did that relationship mean to you once you were open about your life?

RO: Scott is an awesome guy. And a lot of general managers, people don't really know. When it comes down to it, Scott's a great human being and he was an awesome general manager as well. His support meant a lot and we did build a friendship more so after I came out. Even to this day we still talk.

It's great there's people like Scott out there as an ally for one, the gay community, but he does so much more like the hiring of females in the workplace and supporting all people in our society. He really does try to help and promote people and stand up for people who are less represented.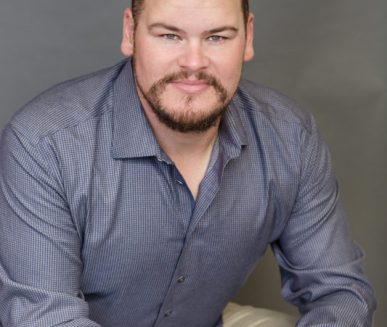 GMs: Has your work in the community had an impact in the NFL and for those players who are still closeted?

RO: I know I've had an impact. I've had several closeted guys reach out to me. Obviously, they haven't come out publicly, but I think just having someone they can look to and talk to that's been in their position helps them.

Also, I had a meeting with Roger Goodell back in November. I sat down with Roger and talked about things. He asked me what he could do to help. I think the NFL is better prepared now for a guy that comes out and how they handle it and how the media handles it. The NFL does truly care as an organization.

Roger is an ally and he realizes that there are closeted guys out there. I've said it several times, but I think the NFL is ready for an openly gay player. Obviously not everyone on every team is open-minded and understanding, but there's enough leadership in every locker room to where it really wouldn't be an issue.

GMs: What's next for Ryan and what do you want people from all lifestyles to take away from your book after they've read it?

RO: For one, my body is not getting any better. It's actually getting worse. I just had an MRI today and found out I need more surgeries.

I need to do as much as I can. Whether that's with the foundation or external opportunities presented, there's a lot out there. When my book came out, there were tonnes of interest in people wanting to tell my story in different ways (film, documentary).

Priority is myself and getting my body right and looking at each opportunity presented to me.