Chris Nunn and Twitter sensation go hand in hand. Looking to shake things up and garner some interest, Nunn posted a bullpen on social media and his whole world changed. 100mph on flat ground, and within a couple days, offers from clubs came rolling in.

But Nunn is more than a viral video. He's put in over 20 years of work into his craft. It's not easy reaching the levels of a profession that he has, but Nunn is only scratching the surface.

We were lucky enough to speak with Nunn while he's preparing for the upcoming 2021 MLB season and talked about everything from pitching mechanics to family to postgraduate studies.

The GM's Perspective: First question, pretty simple! What got you into baseball?

Chris Nunn: I guess that started in the backyard when I was five years old with my dad throwing pop ups to me. I'll tell you what really got me into it, it was more when I was about eight, I played travel ball. It was mostly the comradery and I had some friends that played. The parents enjoyed it and enjoyed that whole experience too. You played six games on a weekend and you end up playing three on Sunday.

From about eight years old to 14 years old, I ate it up every summer.

GMs: You've got almost a decade of pro ball under your belt already, but what continues to surprise you after all these years? Because I'm pretty sure you've seen a lot more than most.

CN: Whoo. What continues to surprise me? Hmm. How quickly the game's changing and the ability of all the players. Some guys overpower guys, some guys keep guys off balance better. Some guys do a good mix as hitters, some guys have good power. Some guys make good contact. Some guys have good speed, some guys have good arms…And so it's really seeing the different array of people that do well and the different kinds of people that it brings together. I mean, it definitely is a melting pot of a sport.

The main thing is watching the game evolve. In 2018 I was with the Astros Triple-A squad. They were on top of that analytical side. And so I learned a lot from them, that really opened my eyes to how to use what I had effectively and how to spin the ball.

Going to the Dodgers the next year was the same thing. Those were the top two teams as far as pushing the analytical growth of the game. But recently it's been seeing how the old heads are getting pushed out of the game, some guys that don't even have any professional experience at all are now rising to the top rapidly.

Guys don't all just throw 98. They don't all have good, big breaking balls. Some of them are 91 with sharp cutters. There's just a lot of different ways you can get it done, is what I'm saying.

GMs: Of course social media has changed everything. For the people that don't know, can you tell us what happened when you posted that bullpen to Twitter a few years ago when things blew up?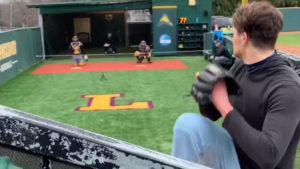 CN: Yeah, that was cool. I remember in 2018 tweeting a video at the Pitching Ninja and I remember telling my mom, "If I can get away to get him to retweet my stuff,"… I made that video and I had a really good off season training program. I've been up to 97 prior to that, but I'm 99. It was just the perfect storm of events.

I've been taking video from that angle for a while and I'd seen some people do it. It really was just getting off the ground. I put the video together very quickly and tweeted out from my alma mater, Lipscomb University in Nashville and yeah, it blew up.

I mean, it was so cool. It really was. I got so much positive attention from that. And then it was much needed because at the time as documented, my mom was doing cancer treatment. She was going through chemo at the time. So we needed some positives in my life, an ROI for my family's lives. A frenzy of scouts ended up coming there and there was a lot of attention that whole year.

I ironically turned down a big league camp offer in 2019 in order to go to Rangers camp because I wanted to play in Nashville. It was such a tough decision and I'm kicking myself a little bit, but I'm happy it worked out because I ended up getting released from Rangers camp and then the Dodgers ended up picking me up. But Rob Friedman had been incredible and still has been incredible as far as getting my name out there and giving me some positive attention.

To your point about social media, people had not used it to its capability yet and I wasn't somebody who had a ton of followers. For the first six years of my career, I was very under the radar to say the least. I was just a left-handed back-end goofy bullpen guy that came in, but that got me a lot of cool attention. I'm down here training in Jupiter and I've had four or five guys come up and kind of tell me about how that was something that was positive for them. And, maybe they've got an opportunity because they used that format.

GMs: I did watch a clip of you when you were in Rangers camp. You were discussing the influence of your family a lot in that clip. Wondering if you could share what family and support has meant to you throughout your career?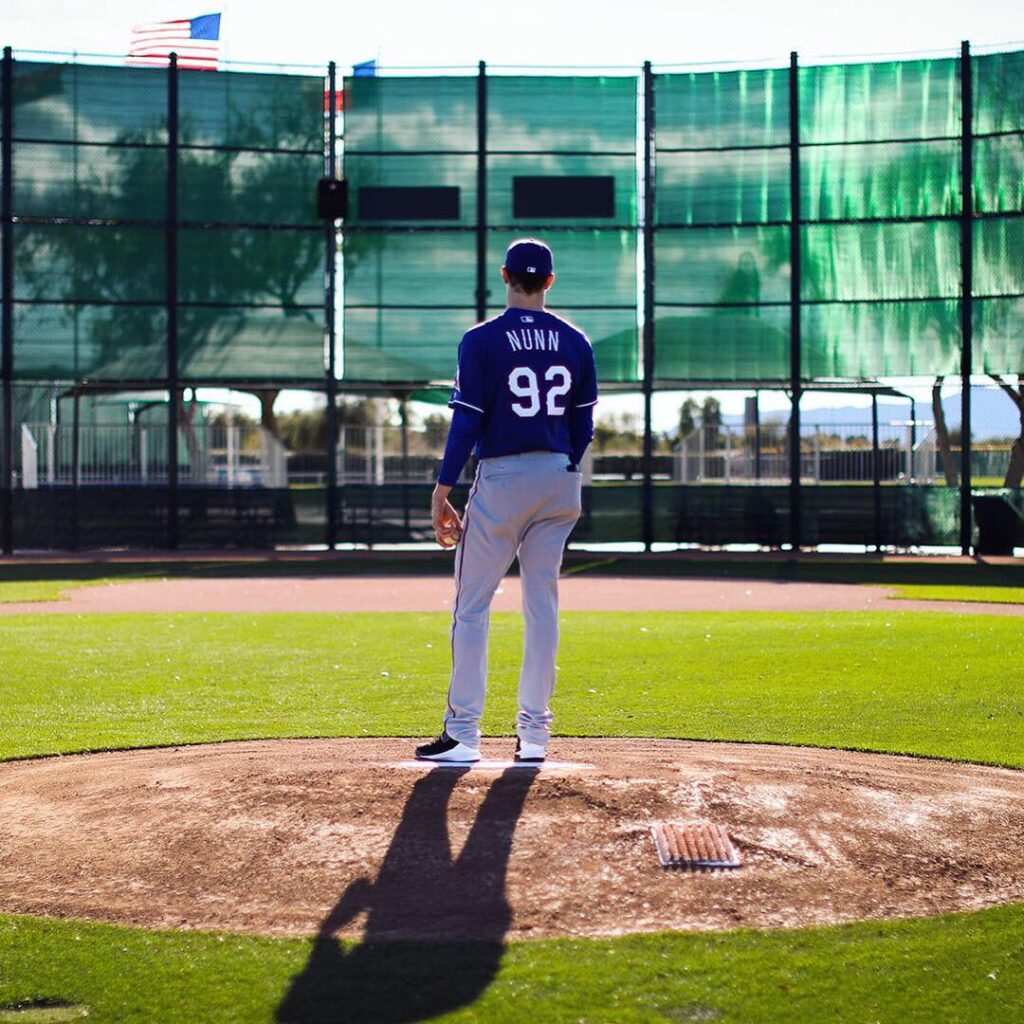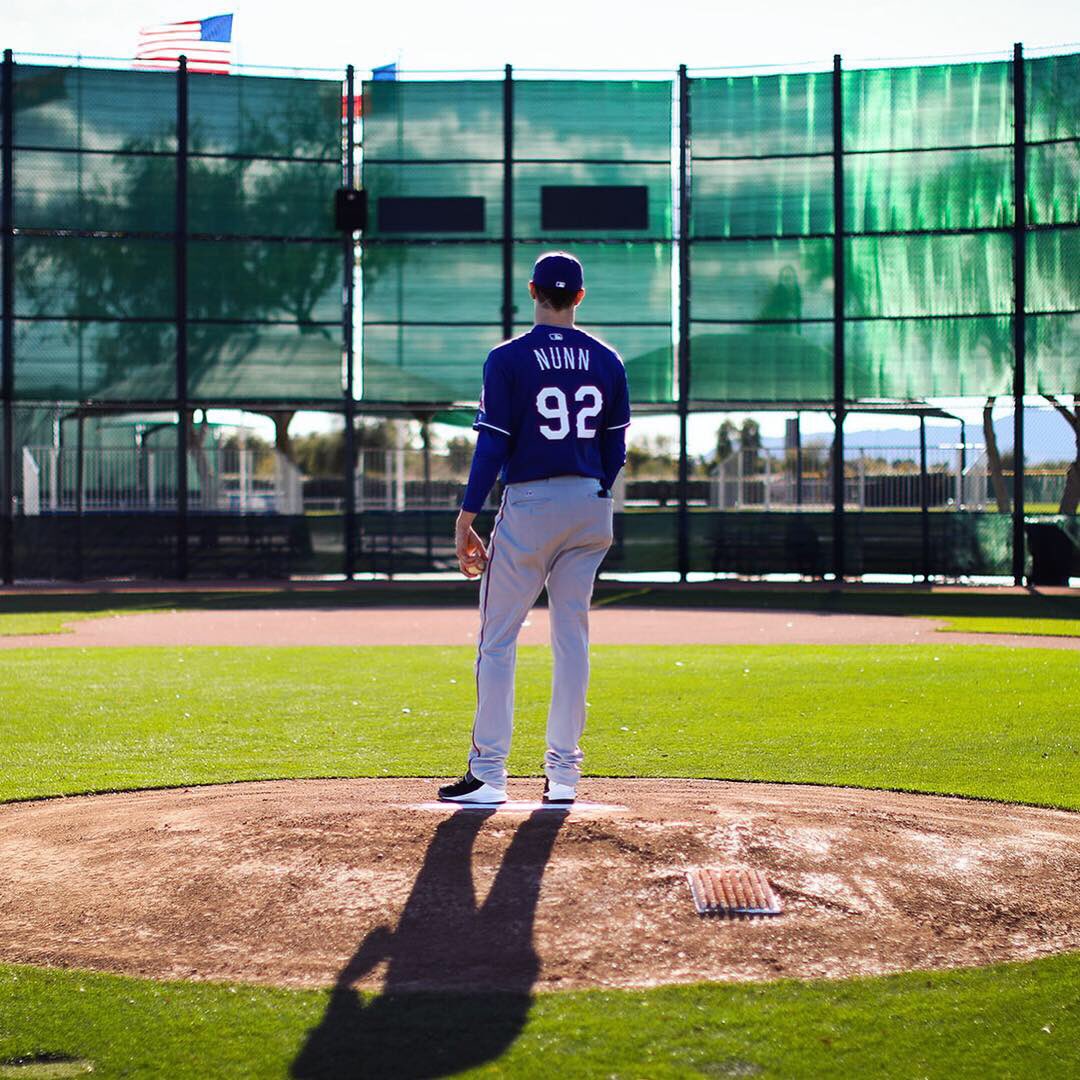 CN: Simply put, I guess from a selfish standpoint, when I've lost my way, or I don't know where to turn, that's what it's always been for me. For me, they've been there when I didn't know where to turn or where to go. They've been the thing that kept my head above water at times when I didn't want to keep going. Sometimes I didn't want to keep going during this process, but did it for them, because they were the ones that were there when I was 10 years old, late on Sunday nights playing when they had to get up early for work. They were the ones that left work early to get me to practice across town.

My family still tells me that I'm a bright spot for them. So I'm just trying to make them proud, that's an obvious answer, but it's really true. It's been trying to make them proud and be someone that can be an example for them as they've been an example for me. It's back and forth.

I'm so thankful for the family I have. I'm an only child from a divorced home, but my parents get along well. I've grown up knowing both my parents very well and they've been there every step of the way. Can't say enough about them. It's the reason I continue to get up and when I have a smile on my face, they're a big part of it. You know what I mean?

I semi retired in 2016 simply because the game made me or I was letting the game make me into a person I didn't like. I was riding the highs too much and I was riding the lows too much. So I've spent all my time trying to stay in the middle as best I can. When something exciting happens, I try to push it back down, relax. When something difficult happens, I've tried to rise above it, and stay in that middle lane. And they've helped me do that. They've centered me, so yeah, they're everything to me for sure.

GMs: Baseball's a huge part of your life, but like you said, you took time out to do other things i.e. going back to school and some other extracurriculars…

CN: Yeah. I mean, it depends on what day you ask me. When I was there, it was great, but I looked around and I regained an appreciation for the game, simply put. I've never stepped away from the game so when I stepped away from it, I was able to reevaluate and appreciate the game more.

If only for that reason it was done, it was worth it because since then I've played with much more joy than I played with prior to that. That's the age old story with everyone. They are stuck in something, they leave it for a while, then they grow to appreciate it after. So I'm thankful that once I continued to mature, I was able to re-grasp my love for the game and get more of that childlike fun, because I had gotten away from that. I was too anxious. I was not the person I wanted to be.

Another positive of it was for sure that I was able to go back to grad school (I finished my MBA last year) And I was able to do other things like modeling! I think really my whole goal with that is, truthfully, has been more just to be in a movie and play some goofy, tall lanky pitcher in Moneyball, something like that!
GMs: When it comes to the mental side of things, I think baseball is probably the one sport where the mental side of it is so vitally important and still so misunderstood. Like you said, the ups and the downs, ebbs and flows all the time. And it takes a toll on people.
How have you been able to continually block out the detractors and just stay on the positive track because you're at a level that only a handful of people have been to?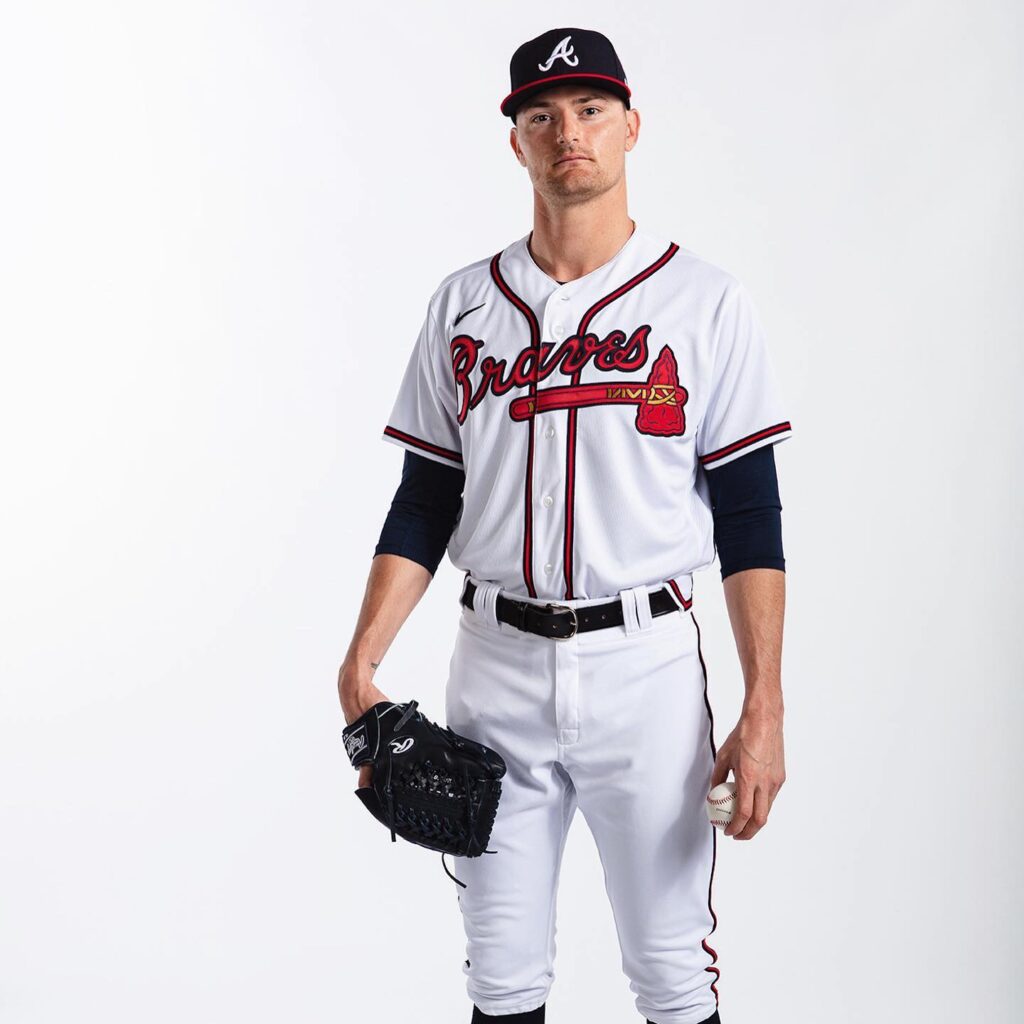 CN: That's a very important question. It's a good question. My first thought when I hear that question is simply put, if you go into a major league clubhouse, you go into a Triple-A clubhouse, you go into anything like that, it's very chill, it's very low key for the most part. Most people think the higher levels you get, everyone's jumping around, bouncing off the walls.

But overall it's guys that have fought through adversity the best, those are the ones that rise to the top. If you cannot fight through adversity, you will not be good at baseball. I guess that's the age old question? We're all trying to figure out how to stay at the top of the game, right? If a guy hits .300 one month and then he hits .100 next month, is it mental? Is it physical? Is he not good?

It's the guys that put themselves in the best situation mentally over and over again that have the best chance to succeed.

Some people compartmentalize better than others. So that's a question that's different for each person. But from my experience, I guess I wasn't good at it. I had to grow at it. It wasn't something that was easy for me. I guess I've always been somewhat healthy toward the game. I haven't had a lot of unhealthy feelings toward the game where some guys have maybe, but I had to learn how to take the good with bad. And that's part of why I stopped in 2016 because I was so frustrated.

We've seen it 100 times. You can't get too high because if you get too comfortable, then you will get beat. The game will get you uncomfortable. But you also have to stay level-headed when you're getting beat. A guy like me, who's been around the block, I've proven at times over and over again, I can get guys out. So I know that the next day I can come back and get them out. Even if I throw a great pitch that day and it got smashed up the middle, you got to come back out there and do it again.

GMs; Last question, if you were going to give advice to an aspiring athlete out there, what would it be?

CN: Continue to understand your why, continue to monitor your why. I've had to monitor, "Why am I doing this still? Why am I still trying to do this? And is it because I want notoriety? Or is it because of the love of the game? Is it because of monetary gain? Is it because all of these things?"

Enjoy, always be learning, help others whenever you can and do it with a joyful heart. Be gracious, no matter if you win or lose. And if you're doing that and you're working hard and you're doing the best job that you can, then you can rest with what comes.

If you're a good teammate, half the battle is there. So as long as you're someone that everyone else wants to play with, wants to be on a team with, wants to go into a challenging or difficult game with; if you're someone that people want to be in the foxhole with, then you've done everything you can.