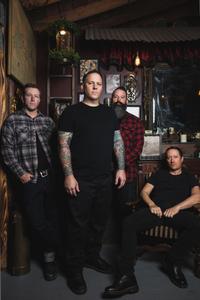 After 25 years and 10 albums, Face to Face is going as strong as ever. They are currently on tour promoting their latest album "Protection" and I'm thrilled to say I will be seeing them live for the first time in Toronto this week.
I first heard about Face to Face during my freshman year at York College in 1997. Some of my teammates from California introduced me to a song called Disconnected and I have been hooked ever since. Unless you were really involved in the punk scene/community, you only had the radio. Before the Internet, our options were limited and we were curbed to the many different styles of music out there at the time. Back in the olden days, the Internet and social media really weren't even words used to describe anything. To enjoy any music on the West Coast, especially in a genre that most wouldn't consider mainstream, it was almost impossible. Bands like Face to Face, Pulley, Strung Out, and NOFX were owing the So-Cal punk rock scene and I was nowhere nearby to enjoy it.
After all these years, these punk legends continue to put out great music for the fans who truly love it. I was fortunate enough to speak with frontman and founder, Trevor Keith about his time with the band and the ever changing landscape. It allowed me a brief but fascinating glimpse into their world.
The GMs Perspective: 25 years in the music business. Did you think you'd be doing this for so long?
Trevor Keith: Honestly, I really had no expectations for how long I'd be doing this. Short answer is no. But, of course I'm really happy that we are.
GMs: You've don't this a long time and toured and played with some of the best punk bands ever. What does it feel like when you playing and a sea of people know every word to every song?
TK: There's nothing else like it and pretty amazing when you think about it. It's the reason most bands do it and really the reason that keeps us going. It's the ability to communicate, in all intensive purposes, with strangers. but being able to do that on whole other level.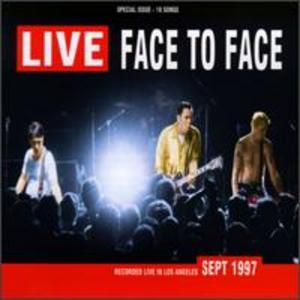 GMs: With the way the music business has changed, how do you and other bands stay relevant (iTunes, Spotify, SoundCloud). CD's have gone the way of the dinosaur and you can stream music almost anywhere for free?
TK: The core of it is just perseverance and never quitting.When you've been around for over 20 years as a band, you see various technologies come and go. And there's been some very tricky waters to navigate ie. with the explosion of the Internet and numerous other platforms that have gone by the wayside. It's about paying attention, being on the ball, and never being afraid to try new things.
GMs: You recently partnered with Vannen Watches for a limited edition Face to Face watch. How did that relationship start?
TK: We use the tools available to us; social media, word of mouth etc…Punk Rock used to be more of a closed knit community and limited to the "scene". You have to stay involved and know what's accessible to you. I heard Vannen put out a cool Walking Dead watch and I thought that would be a great thing for us. I literally reached out to Vannen owner, David Stowe and he was a big fan of ours. Just reach out to people.
GMs: In addition to Face to Face, you're a writer, producer amongst other things. What drives you to keep making great music when you've done pretty much everything?
TK:  Music is the only thing I've ever wanted to do. I've never lost the desire for it. The landscape changes as you stay in the business longer and it's important to find new ways to stay relevant. Going back to your earlier question, it's all about that connection with people and that's what it boils down to at the end of the day. Impacting people in a positive way is what brings all of us together. This combination is what drives alot of bands.
"Protection" is getting amazing reviews and the new single "Double Crossed" is everything you could ask for as a fan. Trust me, check them out on Twitter, facebook, and live if you get a chance.