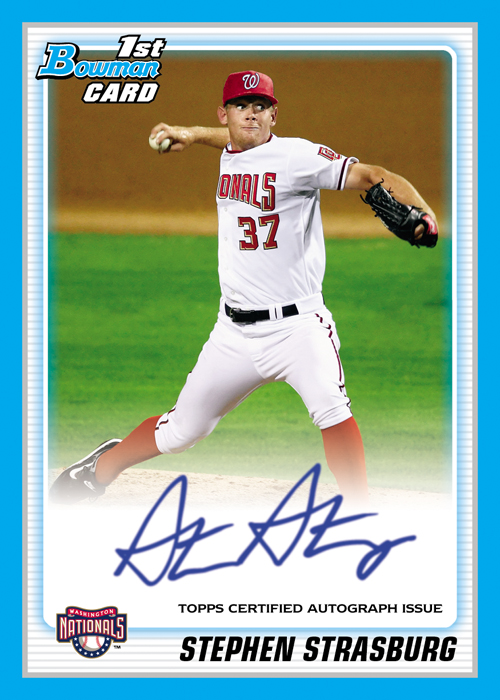 When was the last time that a baseball card created any headlines in the last 20 years?
More than likely you remember Wayne Gretzky purchasing "the" Honus Wagner card in 1991 for a staggering $451,000.  Upon further investigation, that same card was sold again in 2007, for a reported $2,350,000.
To be honest, I remember in seventh and eighth grade, being driven to flea markets by my mom, trying to get that ever-elusive Ken Griffey Jr. # 1 Upper Deck Rookie Card.
How fun was that?
Remember the Beckett Price Guides!?
It was a great time, right in the middle of the resurgent card boom, buying packs of cards to try and complete a set of Pro Set, Bowman's, Topps, Fleer, and Upper Deck.
It became a weekend ritual to attend card shows in hotel conference rooms where it became commonplace to know the dealers, and meet up with friends, who were also looking for a Felix Jose rookie card!
Unfortunately, as we all know, excess is bad.
Before you knew, subsets became the new craze, pack that cost a couple bucks, turned into $5 to $10 a pack.  At that point, a hobby became a thing of the past.
Sure, the usual will create a stir, the 1952 Topps Mickey Mantle, the 1914 Baltimore News Babe Ruth, the 1933 Goudey PSA Lou Gehrig.
Now, the card craze has once again found its diamond in the rough, a card so sought after, you could buy a car for its price.
Bidding began last week on eBAY for $0.99.  Today the 2010 Bowman Chrome Superfractor Stephen Strasburg RC, topped $17,000; Unbelievable.
Apparently, the card is the only one in existence, obviously creating a demand; bidding ends this Saturday.
According to the Winnipeg Free Press, the owner is offering free shipping….
When it is all said and done, will there be an increase in baseball card interest?  Probably not,  though it would be great to be able to purchase some "card holders" one more time.
Devon Teeple is an author for the Business of Sports Network, which includes the Biz of Baseball, the Biz of  Football, the Biz of Basketball and the Biz of Hockey.   He is a former professional baseball player with the River City Rascals & Gateway Grizzlies. Devon is also available for hire or freelance opportunities.
Devon is a former student within Sports Management Worldwide's Baseball General Manager Class. Devon is the founder of The GM's Perspective and is a intern with The Football Outsiders and contributor with the Plymouth River Eels.
Currently, Devon is a Branch Manager at a financial institution in Southern Ontario Canada.  He can be reached at devon@thegmsperspective.com , thegmsperspective@yahoo.com or devon@businessofsportsnetwork.com
Follow The GM's Perspective on