Not sure how many times I can reiterate the obvious, but Independent baseball is special. It's so obscure and off the map that unless you attend the games and do your homework, you'll never truly understand its beauty.

Blake Gailen is one of those Indy ball stories that never gets old. The old cliche about hard work etc…it does apply to him. Really!

I spoke to Gailen after signing his deal with the Dodgers, his first, that sent him to Double-A. It was the fifth pro deal he signed out of Indy Ball. I'm not aware of who else has signed five deals, but when Gailen inked a second contract with the Dodgers earlier last week, this marked the sixth time he's signed pro deal. There's no other story like that.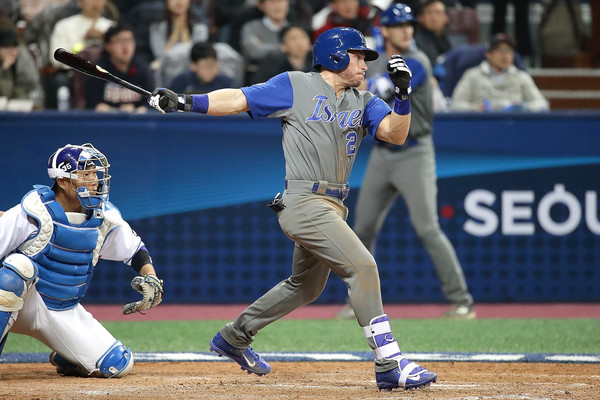 Looking strictly at the numbers, Gailen backs it up every single season. I've said it previously, but when he gets to play full time, he's a force, When he hits the field sporadically, that's when things go sideways.

Up until his 49 game stint in Los Angeles, he batted .229 with 13 home runs and 64 RBI in roughly 100 minor league games.

Time and time again, Gailen, who is the the leader in almost every Lancaster Barnstormer offensive category, puts up numbers that are career bests one way or another. With numbers that rival any Indy Leaguer's best, his performance with the Dodgers shows exactly what he's capable of. Of his 45 hits, 16 went for extra bases, he drove in 35, hit .300 and his OPS was .871.
When you talk of the love of the game and giving it their all, there's no one like him. I've been writing about him for years, with my first coming in 2012 after the Colorado Rockies signed him after being name Baseball America's Indy Player of the Year. To see what he's done since is astonishing.