We are in unprecedented times, but that's not stopping former NFL player, Jajuan Michael Harley from chasing his dream. We were able to catch up with Harley who is working like the season is going strong. But most importantly continues to help people improve themselves despite the challenges we are currently facing.

The GM's Perspective: The current state of affairs have changed the landscape in the sports world. WIth all seasons pretty much cancelled including the IFL (Indoor Football League) where you're a member of the Tuscon Sugar Skulls, what are you doing to stay in shape?

Jajuan Michael Harley: I make sure that I focus on my eating habits and working out regularly everyday as if something big is going to happen or I'm still in season. In my mind I still have games on the schedule.

Some guys are only motivated by having a coach there. Although the season is canceled, there's no training camps or spring training, I'm motivated despite being only by myself, because I've worked out by myself. I'm self-motivated.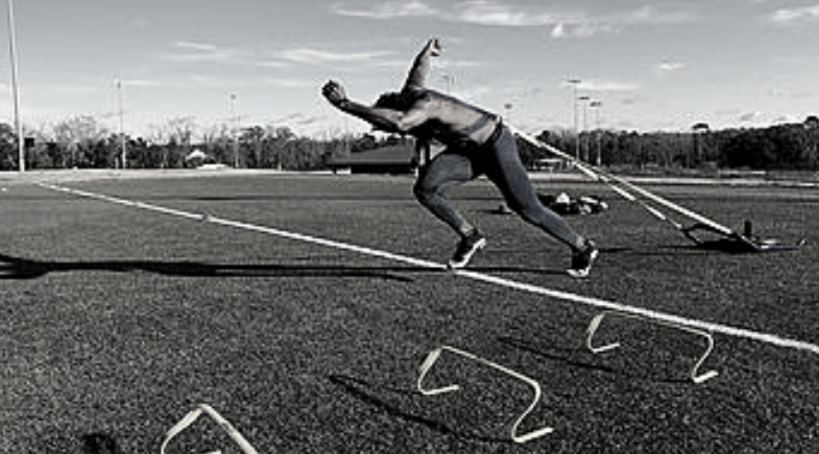 GMs: You're also a small business owner. How are you coping with the changes and what has it meant for the relationships with your clients?

JMH: My business is focused on health, wellness and fitness. The name of my business is M.A.D.E. (Make Adjustments Delete Excuses Incorporated). Of course it's usually hands on and requires a gym. Unfortunately during these times those facilities are closed. And we know that people are struggling financially so we decided to conduct free sessions over Zoom.

We are in this together.

GMs: People will not forget that.

JMH: I always think the purpose is bigger than the individual. I truly truly believe that.

GMs: You're your own agent and negotiating your own contracts; How do you think this has helped get you to where you are today, especially when most people would say the hell with it?

JMH: Thinking about my parents is what keeps me going. My dad was an HVAC mechanic and he inhaled asbestos on the job and doctors told him he had five years to live but he kept on surviving with an oxygen tank. My mom was diagnosed with breast cancer. She got through that chemo treatment with a smile on her face and became a breast cancer survivor.

And then there's people in the sports world like Archie Moore who didn't become lightweight champion until he was 40 years old and held it for 12 years. It's thinking like that that keeps me motivated because you just don't know who's coming behind you and using your story as motivation to overcome.

So even though I have to market myself and teach students on my own at the moment, I know someone behind me will be motivated by this. They will think to themselves if he can do it, I can do it.

GMs: Mental health and wellness is an important topic today and is being talked about a lot more. How do you think people are handling the isolation in today's world and what kind of conversation are you having when you're speaking to other athletes or students?

JMH: It's important to focus on you. A lot of us are so busy because society is moving so fast. And with us being isolated at the moment it's an opportunity to reflect on yourself as an individual. Once a person knows who they are, they can conquer anything.
For those looking for more information on Harley, you can follow him on Instagram & Twitter (Personal & Business) @jajuanmharley @jajuanmharley @made2enhance @made2enhance & Linkedin JajuanMHarley