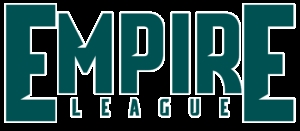 It's not that often you hear Major Baseball and Independent baseball in the same sentence, but when it happens it's usually very unique. According to a recent league wide press release, Matt Joyce, former MLB All-Star and current Pittsburgh Pirate, is newest owner in the Empire Professional Baseball League.
Formed in 2015, the EPBL just completed its first season. It hasn't drummed up much attention except for the fact the the New York Sullivan Explorers won the first ever league Championship with a losing record.
Now, with the MLB Playoffs in full swing, and the NFL ramping up its schedule, a small indy league completing its first 60-game is a tough sell. But for those following and interested, this tidbit of information will raise some eyebrows.
"Investing in the league and helping it become better, grow stronger and be able to provide a dream opportunity to many players its truly what its all about." said Joyce.
"Just because i'm involved doesn't mean players make more money or the league has high funding. We still rely on sponsors and advertising to fund our operations, but I bring a new level of networks at the Major League level to help bring in better sponsors and advertising partners to help execute a good league. I also bring my direct scouting and MLB recruiting networks to make the Empire league an elite developmental program that will also have players ready to play affiliated ball." said Matt Joyce.
It's no surprise that indy baseball isn't a way to make a living, but it gives the hopeful, the undrafted, or the released another shot to prove their mettle on the diamond. As Joyce said, his involvement doesn't mean players have hit the jackpot, but his engagement does add legitimacy to the rookie league on the block. Joyce is not only a name, but an unlimited resource that any major league or minor league organization would be glad to have.
For more information on the Empire League, visit their website, Twitter or facebook page.