If you haven't been staying up on your Indy ball news, you're definitely missing out. Now, I'm biased. I played for a little while, signed a pro contract and got to meet some great people and great baseball players the use of proof of income. But if you're a member of the Lexington Legends of the Atlantic League, you may have hit the jackpot

In May of this year, the Legends signed 3-time MLB All-Star, 4-time Gold Glove winner, Silver Slugger Award winner, 30-30 Club Member, and a World Series Champion (Boston Red Sox 2018), Brandon Phillips. Additionally, the longtime Reds second baseman became co-owner of the Legends in an unprecedented move to become the first co-owner/player in Atlantic League history..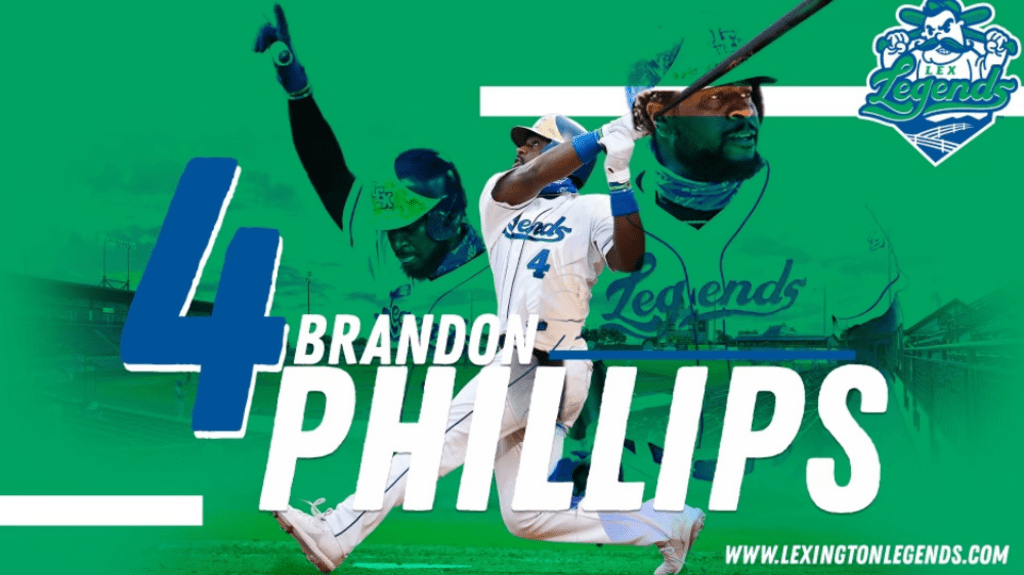 Phillips did not take this role for show. He performed on the field as well as anyone could expect. Playing roughly half a season, he hit .276 with 14 home runs and 52 RBI. He slugged .507 in 221 at bats.

In February, the Legends became the 7th team in the Atlantic League and in turn joined the ATL as the first Professional Partner League of Major League Baseball. The Legends, for more than 20 years, were the Single-A affiliate of the Houston Astros and Kansas City Royals.

Phillips and team beat the Charleston Dirty Birds last Wednesday to earn a spot in the 2021 ALPB Championship Series.
Phillips is hitting .435 with three home runs in the postseason and has the Legends two wins away from their first title.