This is an interesting thing to write. I find that I can put thoughts on paper much more effectively than trying to use my words.
This week Kyle Beach came forward as John Doe in the sexual assault investigation against the Chicago Blackhawks. I watched the Beach interview on TSN with Rick Westhead. It's hard to watch, very hard.
I have no idea how Mr. Beach has been able to get through this for this long. To know that the NHL and The Chicago Blackhawks did nothing to help him is disturbing. To know that the abuser was allowed to remain on the team and parade around with the Stanley Cup is beyond comprehension.
The players who berated him with slurs while all knowing what had been occurring is criminal.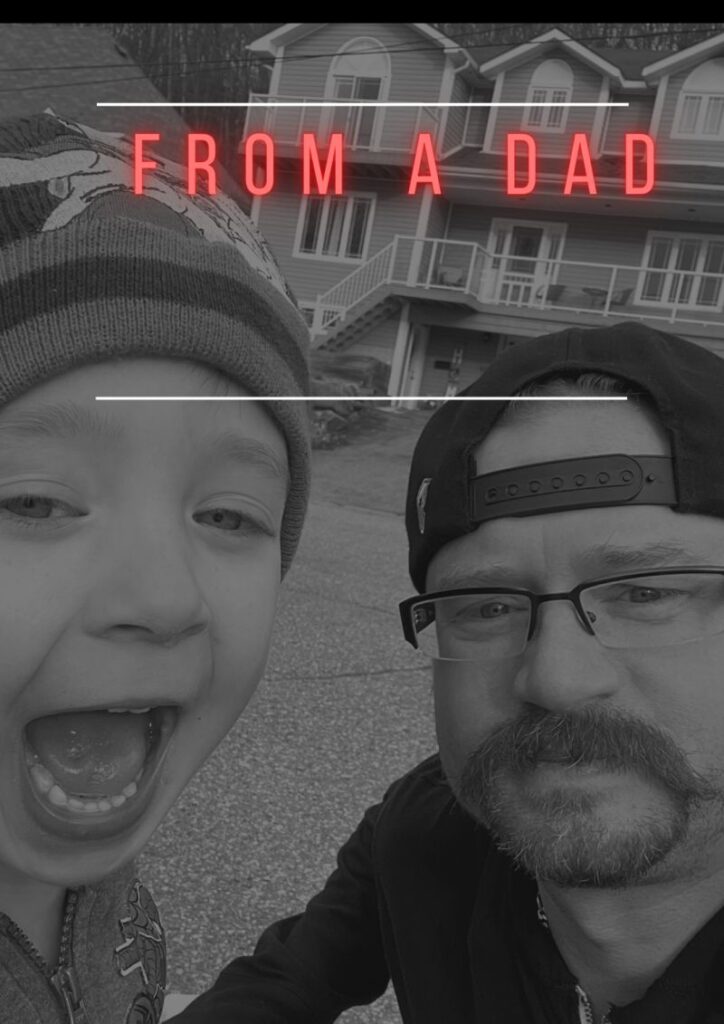 In your right mind, wouldn't you ask what is being done about this and ask questions. Your teammate/your friend/another human being goes through a horrific experience like this being made to feel like he was to blame is just foul.
You're telling me that these senior executives who had a conversation about this and brushed it off, were worried more about the playoffs than the health and wellbeing of a human being…I'm left speechless.
I have this picture up with Hudson and myself. I think to myself, if I was in a situation like this would I sit idly by and do nothing? What if the victim was your own child? How can you not do anything to rectify the situation?
My brain just can't seem to comprehend how this was swept under the rug. It's digusting.
The ending of the interview is so powerful, I won't even try to put in my own words…
"Rick Westhead: Kyle, my last question for now – the NHL says that (commissioner) Gary Bettman will meet with (Kevin) Cheveldayoff, the Winnipeg general manager and Joel Quenneville, the head coach in Florida still, to talk about this. What is your message to Gary Bettman and the NHL about what the right thing to do would be?

Kyle Beach: The NHL is inclusive; the NHL includes everybody. And they let me down and they've let down others as well. But they continue to try and protect their name over the health and the well-being of the people who put their lives on the line every day to make the NHL what it is. I hope through and through that Gary Bettman takes this seriously and that he does his due diligence, that he talks to not only them, but Stan Bowman, John McDonough, and anybody else that has information to offer before he makes his decision. Because they already let me down, they wouldn't investigate for me, so why would they now?"
I go back to that picture of Hudson and picture him or my daughter Lennox. They are both so innocent and just want to laugh and have fun. How is it that anyone in the meeting discussing Mr. Beach does not let that not factor into any decision they make?
Children, lives, and human beings' futures are at stake and that was completely thrown by the wayside.