After four years and a trip through the Independent baseball circuit, Zac Grotz made his MLB debut with the Seattle Mariners.

Grotz was drafted by the Houston Astros in the 28th round of the 2015 MLB June Amateur Draft from Embry-Riddle Aeronautical University. And since putting together a senior season for the ages (8-2, 0.70 ERA, 90SO/12BB) he's been a part of the great things the game has offered and also the lows its produces.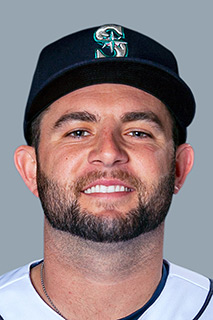 Sometimes the hard road makes you a better person, and in previous write-ups about Grotz, I'm confident all of this happened for a reason.

He's not a guy that will blow the fastball by you. FanGraphs has him topping out at 91.2mph, meaning his control has to be top-notch. 

In three appearances with the Mariners since his debut, he's walked four and struck out five in five innings. The zone's a little different the Double-A where he walked only 11 (57.1 innings) but everywhere he's pitched, he's been lights out.

This chance with the M's is well deserved and again proves that utilizing your time in the Independent Leagues can lead to bigger and better things. All those innings in Washington, Bridgeport, and York were worth it.