Jason Repko was a first-round pick by the Los Angeles Dodgers in the 1999 amateur draft. He spent seven years in the big leagues splitting time with the Dodgers, Minnesota Twins, and Boston Red Sox.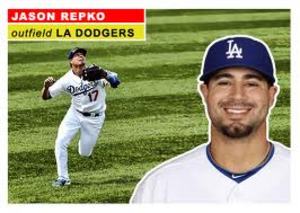 Not necessarily the household name you're used to, Repko played sparingly, but could contribute to any outfield position and as designated hitter. In 360 MLB games, Repko batted .224 with 16 home runs and 67 RBI. He stole 27 bases and was only caught eight times.
The numbers aren't eye popping, and Repko never made any list of significance, but from experience I can tell you that what he has done over the course of his career is extremely impressive.
Repko is definitive example of a player that will continue to play and play and play till they kick him out of the game. Sporadic play in the bigs doesn't show the time and effort he put into to 15 years in the minors. Repko played for ten different teams accumulating nearly 4,000 plate appearances. He is a player that others can mimic. Players on the cusp or looking to get back to the big time should all take note of what he has accomplished.
His signing with the Sioux Falls Canaries is not only a way for him to shore up his skills, it's a way for him to give back. His presence alone will be a great benefit to the club. It will be like having another manager on the bench, but one that will consistently be available to give hands on instruction during the good and the bad times. After briefly retiring from the game in 2013, Independent ball has got him excited about getting back on the field and getting back to the Midwest.
"We are extremely happy to have someone of Jason's caliber on our team this year," stated Canaries Manager Chris Paterson. "His experience on the field and presence in the clubhouse will be instrumental in the growth of our younger players."