The Kansas City Royals have the Gordon brothers all to themselves. Royals fans know Alex Gordon as one of their best players in recent memory. Gordon is solid hitter who has become a leader amongst many of the younger players on the team. The 2nd overall pick in the 2005 MLB Draft led them to within one win of the 2014 World Series championship.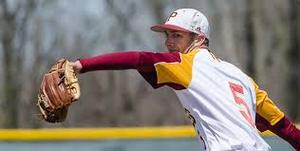 A couple weeks ago, the Royals signed Gordon's brother, Derek from the independent Kansas City T-Bones.
The younger Gordon stands 6-foot-6 and slings it from the right side. The 23-year-old right-handed pitcher has one year of professional baseball under his belt. In 14 games he threw 26 innings striking out 12 and walking 23. His 6.49 ERA isn't the most impressive statistic you'll ever see, but his college statistics state otherwise. In his four seasons as a starter at Park University, Gordon went 24-8 with a 3.35 ERA racking up 172 strikeouts in 212 innings pitched.
All signs point to Gordon having all the tools to succeed. His college coach, Carl Lundy gives him nothing but praise.
"Derek was the heart of our rotation for the majority of his career," said Park baseball coach Cary Lundy in a news release. "He was one of the most dominant pitchers in the American Midwest Conference, and we are happy to see him progressing at the next level. He has all of the tools to make a great professional."
All sounds good, but there must be a reason he slipped through the cracks? All in all, Gordon will learn his assignment when he gets to Spring Training, from there we'll see if he has the skills to be the next great Gordon in a Royals uniform. Until then, it's gotta be quite a thrill for both of them to share a childhood dream together.