Indy teams and leagues are having a busy week when it comes to the signing of players with professional experience.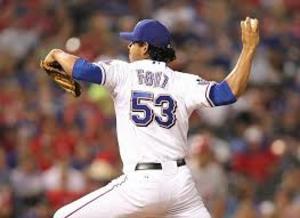 The Ottawa Champions, who are on the verge of beginning their inaugural Can-Am League season, have signed former Texas Ranger, Wilmer Font. Font, still young at 24, has spent seven years in the minors, appearing in 166 games. He's recorded 24 wins and posts a solid 3.66 ERA. With over 418 innings under his b
elt, he has a career 10.7 strikeouts per nine innings. Font made his MLB debut in 2012 and has appeared in five games for the Texas Rangers, compiling a 5.40 ERA in just over three innings.
If you're going to sign players with experience, you should sign them in bunches. The Southern Maryland Blue Crabs have signed five players, all with minor league experience, including two with significant Major League time.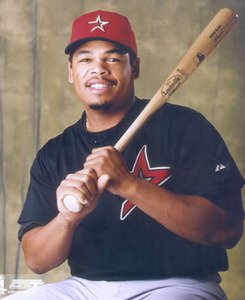 Daryle Ward, who made his last appearance in the bigs in 2008, has played 16 years of pro ball.  Known more for his time with the Houston Astros in the late 90's, Ward's a veteran with 90 career home runs and nearly 400 RBI. His presence is an undeniable boost to the Blue Crabs lineup. This will not be Ward's first dance in Indy ball. He's been around, 369 games to be exact. Always known for his superior power, Ward continues to batter pitchers whenever he has the chance. Over the course of his six Indy years he's punished pitchers. 32 percent of his hits have gone for extra bases (61 home runs, 66 doubles).
Fred Lewis, a former second round pick of the San Francisco Giants in the 2002 draft, split time between four teams over seven MLB seasons. He joins Ward on Blue Crabs roster. Lewis, a career .266 hitter, isn't a stranger to independent baseball. Lewis began his Indy ball career in 2014 splitting time with the Lancaster Barnstormers and Bridgeport Bluefish. In his first season he batted a combined .259 with six home runs and 39 RBI. His 225 career steals is an additional boost to a club that has its fair share of speed.