I had the recent pleasure of speaking with Jeremy Johnson. We've been connected on LinkedIn for a while, but it wasn't until recently that I reached out to Jeremy to learn more about his collegiate athletic career and transition into the workforce after graduation.

The GM's Perspective: Who is Jeremy Johnson in 60 seconds?

Jeremy Johnson: If I could describe myself in three words, I would say probably unique, charismatic and tenacious. I say unique, everybody says unique, but I say I'm unique because I'm like a walking conundrum. Most 24 year olds my age don't play chess when they're bored, they don't know how to sew, they don't know how to braid hair…. Everybody tries to put me in a box, but I don't fit quite neatly into one.

And then I would say charismatic. I have lived in seven different states and when you move around all the time, you're always the new kid. I realized that if I wanted to make a friend, I had to be a friend. I got tired of eating lunch alone in the stalls, so I was forced to develop some sort of captivating personality where people would want to be friends with me.

Tenacious, everybody says they can work hard or like working hard, but I firmly believe that I do and I like to push myself to my maximum potential.

GMs: That's a great opening to this. I speak to a lot of people from all different walks of life and every time I speak to them and I hear their opening statement or what they're about and it's fascinating. So just thanks for sharing that.

You have a pretty fascinating background. BA from Auburn University, your Master's from University of Cincinnati and also a student athlete (baseball) while getting your education. For people who don't know you, what's it like being a student athlete trying to complete school and living your dream?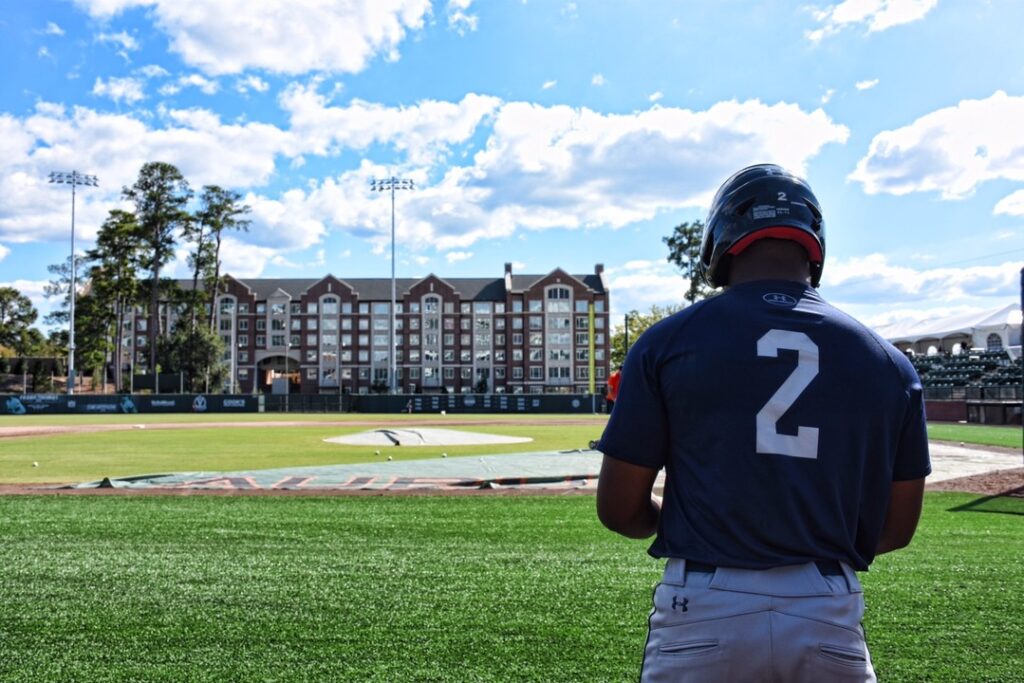 JJ: I think a lot of the times when people are trying to achieve a goal, they see that as the end destination. "I want to be a division one athlete". "I want to be a president of a company one day". "I want to achieve this and do that". And by no means do I think it's bad wanting to achieve things, be at a high level, achieve a goal or be the best at something, but I think most people don't like to fall in love with the process, because the results are found in the process. When you are recruited, they tell you everything you want to hear, you see all the gear, they say, "This is where you're going to sleep and eat, all these people are going to want your autograph and this and that." But once you get through the door, you realize how tough it is.

I realized that you're going to tire yourself out if all you're trying to do is chase statuses, awards, or different positions. You're going to wear yourself out because there's always something next or there's always someone better. I realized that the best thing I can do is fall in love with the process and be where my feet are.
GMs: Looking at your honors and awards; EAC all academic team, three time top tiger award recipient, three time SEC academic honor roll. Is the "drive" something that you instilled in yourself or was it something that you were just brought up with?

JJ: Yeah. A little bit of both. I wouldn't say I'm a genius. I don't have a degree in aerospace engineering or anything like that. I do believe that discipline determines your drive.. I mentioned that I'm tenacious and I believe that's really all it takes; being organized, staying ahead of what's going on in class, developing a detailed plan…. Those are all the strategies I learned in college that helped me succeed and excel from an academic perspective.

For me, I knew there's always an end with baseball and that you can't play baseball the rest of your life. I've known people that thought they were going to make it and didn't make it or people that got hurt. They were going to make it, but it didn't pan out that way. I knew for me, I didn't want to put my entire identity in baseball because it's almost like a gamble. I mean, I could get hurt the next game and never play again. COVID taught a lot of people that you never know when your last game is going to be your last game.

I knew that if I could prepare myself for the end early on, then the end would be a lot easier for me. That meant that I would need to position myself academically, professionally, emotionally, and mentally in a state where I would be prepared if I had a career ending injury or something like that wouldn't define me. I wouldn't be broken and feel like it was the end of my world. I invested a lot of my time and effort in education and developing myself that way.

GMs: You played while getting your Master's, correct?

JJ: I graduated in three and a half years, and then I played my redshirt junior year at Cincinnati. My senior year, fifth year, got cut short with COVID. I honestly had to get a master's if I still wanted to play, I didn't have to, I could have just taken some undergrad credits, but me being the type of person that I am, I wanted to expand and push myself academically.

I decided to pursue a career in sport administration. It's funny because I'm doing physician recruitment and not working in sports. In grad school there's a lot of papers and assignments. It really taught me how to time manage and be organized because I was getting my master's, playing baseball, and working an internship.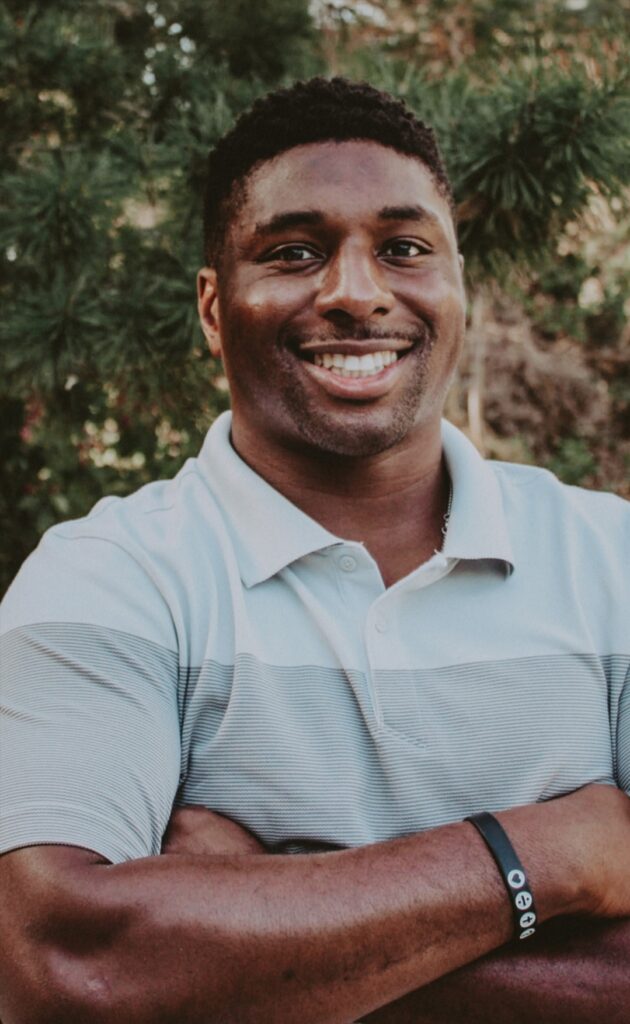 GMs: How did you become a physician recruiter and of course you just had the promotion to search consultant, so congrats on that!

JJ: I was always thinking about what I'm going to do when I finished playing baseball? What am I going to do when I graduate? Towards the end of my athletic career, probably my junior-ish year, I decided that I need to develop my personal brand. I needed to build connections with people that are in the workforce, people that have gone, where I wanted to go. A member from the company reached out to me via LinkedIn and we developed a relationship. I interviewed and got offered the job. I felt like there was a good opportunity to start my professional career.

GMs: Are you still involved at all at the amateur level of coaching or anything like that or community involvement?

JJ: I help coach for the same travel ball organization that I had played in from 15 through I went to college when they needed. It's because coaching a 14 year old team, I'm still the shortest person on the field but it's really cool just being out there with the guys and giving back any way I can.

I think it's important to have three kinds of people in your life in three different stages. I think it's important to have somebody that's at your level, somebody that's going through what you're going through and can hold you accountable. Somebody that you can pour into who you've walked where they've gone before and know where they want to go. And then somebody that can pour into you. Somebody that's like a mentor or that's gone where you've gone and can add value back to you.

GMs: So if we connected in let's say 10 or 15 years where would you be at that time or what's some parting advice you can give?

JJ: Partying advice, or I guess words of wisdom I would give somebody is to figure out how you would define success because people are going to define success in so many different ways, whether it's making money, achieving things, being happy, being satisfied with what you got… you name it. However you define success, use that as your framework when you're going through your process.