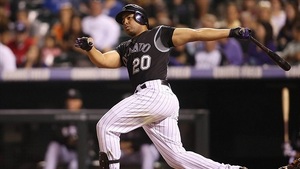 It doesn't matter what Eric Thames does for the rest of the year, he's proven everybody wrong. No one wanted him, so he did what he had to do and went overseas and created a legend.
Next up is former Colorado Rockies catcher Wilin Rosario.
Rosario spent five years with the Rockies and put up some great numbers. In 2012, his rookie season, he batted .270 with 28 home runs and 71 RBI; good enough for fourth in ROY voting. The next season he hit .292 with 21 homers and 79 RBI.
Offensively he was the man. His 28 home runs as a rookie ranks up there there with with some of the best offensive rookie campaigns in the history of baseball; 28: David Justice (1990 Braves), 29: Joe DiMaggio (1936 Yankees), 29: Mark Trumbo (2011 Angels), 30: Mike Trout (2012 Angels), 35: Mike Piazza (1993 Dodgers) to name only a few.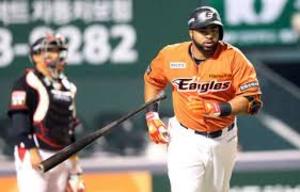 Defensively is where the was concern. From 2012-2014 he led the league in passed balls and over time his playing time dwindled considerably. The Rockies granted Rosario his release in December of 2015.
With very little interest after his release, Rosario went over seas and signed with the Hanwha Eagles of the Korean Baseball Organization. Some won't necessarily say it's comparable to the talent in Major League Baseball, but anyone that hits .321 with 33 home runs, 31 doubles, and drives in 120 is doing something right regardless of where he's playing!
So far this year, Rosario is putting up eyebrow raising numbers again; .325/14/46 after 54 games. At 28 years old he's got plenty of time left. He's in his prime and there's nothing saying he can't be a productive player in the bigs once again. Only time will tell, but if Rosario keeps putting up these numbers you can't deny he deserves another shot.