I want to thank everyone who participated in our first ever Leadership Webinar on Saturday, September 12.

To say it was a humbling experience is an understatement. Below you will find a list of our speakers with their backgrounds and links to their website(s) and social media.

With a panel filled with leaders from across the globe, this was truly a universal way to share best practices and share inspiring stories. If you do have some time, here is the link to the recording.
Meeting Recording:
https://us02web.zoom.us/rec/share/Je22ve7Jq2eA3PPyiJSmzirpSJ9B1B8-1h_NzOQX7w3UmiJ6SBchMyMF5X2xITR_.867iuRZSBj-6BA4j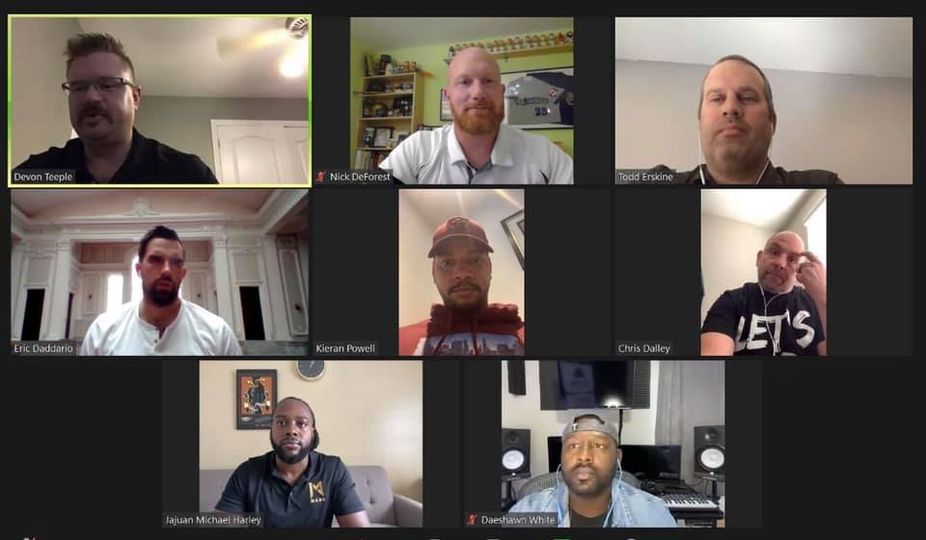 GUESTS:

Jajuan Michael Harley who has expensive experience in professional football ranging from the NFL, CFL, XFL, and IFL. Jajuan runs his own fitness company; M.A.D.E. – twitter, IG & twitter, IG

Kieran Powell has been at the top of the professional cricket world for many years. He's had extensive tryouts with several MLB teams and currently co-authored a children's book. – twitter, IG

Chris Dalley is a professional musician and drummer for Authority Zero. Dalley has performed on several tours with punk and metal bands all over the US, Canada, Europe, Japan, and South America.

Deshawn White once dubbed "the King of East Tennessee" has seen almost everything life could throw at you. From growing up in poverty to controlling his own destiny in the music business. White is using his passion for music to, not only help his community, but deliver a message of strength and resilience. – twitter, IG

Nick DeForest was a professional baseball coach in Austria for 10 years after his college career, who has since gone on to become an Athletic Director at a private American school in Vienna, Austria. He teaches and organizes professional development for Athletic Directors around the world and has recently started a network and podcast called the Globetrottin' ADs. – twitter

Eric Daddario is a professional speaker and founder of Decisions by Eric. Daddario speaks to the youth about the importance of decision making and how the decisions they make now can have a long term effect on their future. – twitter, IG

Co-hosting the event is Todd Erskine who has expertise in Athletics Management, the Post-Secondary Student Experience, Community Development and Coaching. – twitter