Dante Bichette Jr., son of ex-big leaguer Dante Bichette, signed a minor league deal with the Washington Nationals earlier this month.

We're all familiar with the younger Bichette, Bo. He's in the early stages of his Toronto Blue Jays career and, of course, is forever linked to Vlady Jr. and Cavan Biggio, both with big league fathers.

The older Bichette hasn't been getting the same press as of late, until now.

Jr., the former first-round pick of the New York Yankees, who has over nine years of professional experience, is no stranger to the game and it's highs and lows. Being the son of a four-time All-Star and one of the charter members of the Blake Street Bombers, undoubtedly comes with pressure. Add into the mix being a first-round pick, that's a double whammy.

From 2011 to 2017 Bichette split time between Single-A and Double-A never advancing to the next level. After being released by the Yankees in spring training (2018), he signed on with the St. Paul Saints on the independent American Association. There he posted the best overall numbers of his career (.310, nine home runs and 52 RBI).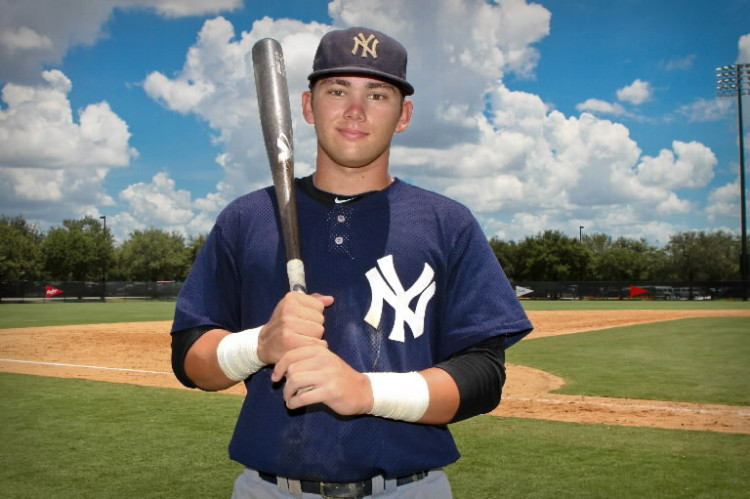 But, at 26 years old, he's right in his prime. This has never been truer than when you look at what he did in his first season with the High Point Rockers of the Atlantic League.

After 36 games, he was leading the league with a .386 batting average, hits (54) and was tied for the lead in OBP (.412) until the Nationals took a flyer on him. Since being assigned to Double-A Harrisburg, he's still going full speed. In seven games he's hitting .348.

It'll be interesting to see if he can keep up this pace and finally break through to Triple A. Additionally, Bichette has spent time at every position except pitcher. His versatility can only bode well going forward.

With the way the Nats and Jays seasons are going, we might see both brothers make their MLB debut this year. What a story that'll be!