The Long Island Ducks of the independent Atlantic League are less than a quarter into their 2018 season, but the ex-MLB'ers brought in to anchor their bullpen are paying dividends already.
Vinnie Pestano has a career 2.98 ERA during his time at the big league level. The majority of his career was spent securing the backend of the "Bullpen Mafia" in Cleveland. Unfortunately, injuries took its toll and has bounced around the minors since 2015.
Pestano regained the form that made him so reliable when he spent time with the ATL's Bridgeport Bluefish in 2017 and that has carried over in to 2018.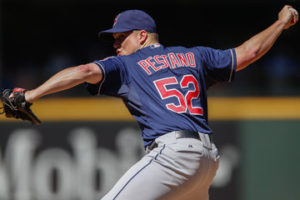 In eight games so far, he's been lights out. Surrendering one run in nine innings and racking up two saves, he's the perfect compliment to their closer who could one day be in the Hall of Fame.
Francisco Rodriguez signed with the Ducks at the end of April and has been as advertised. After only five games, he's second in the league with four saves.
K-Rod is a 16-year MLB vet who's spent time with Los Angeles Angels (2002-08), New York Mets (2009-11), Milwaukee Brewers (2011-13, 2014-15), Baltimore Orioles (2013) and most recently, the Detroit Tigers (2016-17).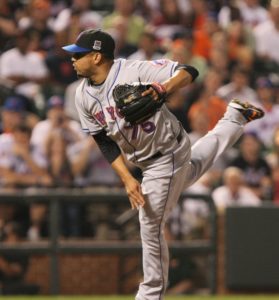 He's a World Series champion(2002), six-time All-Star, and ranks fourth all-time in saves (437) behind Mariano Rivera, Trevor Hoffman, and Lee Smith.
There's no guarantee that Pestano or K-Rod will make it back, but there's no doubt their performances, if consistent, will raise their profile amongst the ranks.
Rodriguez was released by the Philadelphia Phillies before the end of Spring Training. The numbers just weren't up to par, but the more he performs up to the standards we all know he's capable of, that explosive slider could be seen around big league parks come the Midsummer Classic.