The past year has been one heck of a ride for Arkansas Travelers right-handed pitcher, Zac Grotz.

Originally drafted by the Houston Astros in the 28th round of the 2015 MLB June Amateur Draft from Embry-Riddle Aeronautical University, Grotz is one of those minor league baseball stories that doesn't get enough attention.

His profile doesn't necessarily fit the build (6-2, 195lb), but this just proves why his story is one that needs to be told.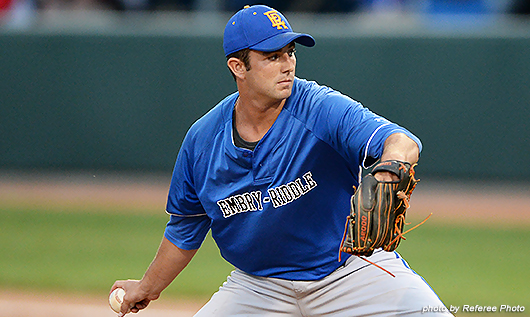 Five years since leaving Embry-Riddle, one of the most successful NAIA programs, he's been successful at every level. In 146 games, including 24 starts, Grotz has a 22-17 record with a stellar 3.04 ERA. Subtract a hiccup in 2018 when Grotz transitioned to a full-time starter with the New York Mets Single-A affiliate (Columbia), he's been nearly unhittable.
In a game so engulfed in statistical analysis, Grotz is an anomaly. Not a guy that throws in the high 90's, but a guy reminiscent of a pitcher from 10-15 years ago, relying on location changing speeds, and outsmarting the competition. This is extremely evident when you really start to read between the lines.

Grotz raised eyebrows in 2016 when he was the closer for the Washington WildThings of the Frontier League posting a 1.36 ERA while recording 51 strikeouts in 46 innings. He allowed just over six hits per nine innings and struck out almost 10 per nine.

Fast-forward to 2018 and a more refined and dominant Grotz took the field for the Atlantic League's York Revolution. There he put together a 21.2 consecutive scoreless innings streak and eventually signed a minor league deal with the New York Mets.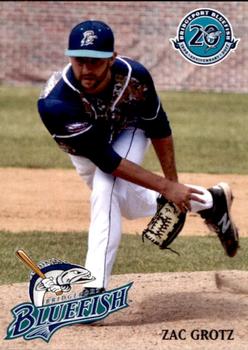 Admittedly, there was a difference in Indy ball and affiliated ball that Grotz had to get familiar with, but all that seems like ancient history.

This year, with the Seattle Mariners Double-A squad, Grotz has been nearly unhittable through his first six games. In four starts, covering 18 innings, he's surrendered 10 hits and one run while walking three and striking out 26. That converts to a .50 ERA and a SO9 ratio of 13.0, the highest of his career.

There's no conventional route to the bigs, and no one is more familiar with this then Grotz, but if his track record is any indication of what he's capable of, I'm confident the best is yet to come.