It's always interesting following the career of someone and after several years of writing about it, they continue to get better. Matt Chavez has been a Triple Crown winner, a league MVP, and is a career .348 hitter with a 1.033 OPS.
Despite never advancing past Single-A (Giants/Padres), Chavez is establishing himself as one of the best Indy League hitters of, not only this generation, but ever.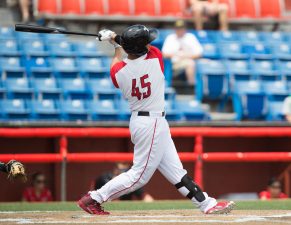 The never-ending question remains? Why hasn't Chavez had an opportunity at an affiliated level for an extended period of time?
Chavez has had two opportunities, but for whatever reason, never received much playing time. Regardless, the guy can hit the baseball. At 29 years of age, Chavez is right in his prime and he's proving this year could be the year he breaks all hitting records and gets a lengthy opportunity at the next level.
He signed with the Sugar Land Skeeters of the talent rich Atlantic League in January and hasn't looked back. In eight games, Chavez is currently hitting .571 with five doubles, one home run, and 4 RBI. I know it's early, but there's no question he has the tools to get a second look.
Numbers are important, but you can't ignore his determination to never take no for an answer. Just another reason why he can't stay unsigned forever.