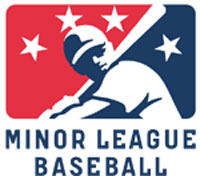 Las Vegas, which hosted this event from 1998-2000, is once again the locale for this year's MiLB Promo Seminar.
According to MiLB.com, the event is geared toward individuals looking to discuss, and exchange ideas with regards to; promotions, sales, marketing and operations.
"The MiLB Promotional Seminar provides attendees with the opportunity to share creative thoughts and ideas with some of the brightest executives in the sports industry in the areas of marketing, sponsorships, promotions and advertising sales, as well as the opportunity to participate in discussions on areas such as executive management and career building," stated Tim Purpura, Vice President and Chief Operating Officer for Minor League Baseball. "Given the financial challenges facing the sports industry in these economic times, the MiLB Promotional Seminar is a "must attend' for individuals and teams looking for an edge in these turbulent times."
In addition to the above-mentioned events, this is also a tremendous opportunity for fans, and specialists to get a glimpse of some "hot" items from baseball companies looking to promote themselves for 2011.
For more information regarding this event please visit the following link
http://web.minorleaguebaseball.com/milb/events/seminar.jsp.
Devon Teeple is an author for the Business of Sports Network, which includes the Biz of Baseball, the Biz of  Football, the Biz of Basketball and the Biz of Hockey.   He is a former professional baseball player with the River City Rascals & Gateway Grizzlies. Devon is also available for hire or freelance opportunities.
Devon is a former student within Sports Management Worldwide's Baseball General Manager Class. Devon is the founder of The GM's Perspective and is a intern with The Football Outsiders and contributor with the Plymouth River Eels.
Currently, Devon is a Branch Manager at a financial institution in Southern Ontario Canada.  He can be reached at devon@thegmsperspective.com , thegmsperspective@yahoo.com or devon@businessofsportsnetwork.com
Follow The GM's Perspective on