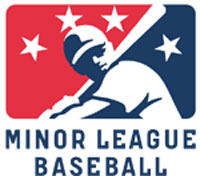 It is not that often that the New Hampshire Fisher Cats, the Double-A affiliate of the Toronto Blue Jays and the Indy Atlantic League are mentioned in the same sentence.
However, within a two-week span, fans have been entertained to record-breaking numbers!
The Fisher Cats hit a milestone by welcoming in their two millionth fan.
According to MiLB.com, lucky fan, 10 year-old Brendan Howard was greeted with quite the welcoming party when entering the stadium.
Howard was greeted by two front office members and a nice little gift package from team president/general manager Rick Brenner, valued at over $3,000.
Find below the details of the prize package,
• Two season tickets for the remainder of the 2010 season
• Nightly luxury suite rental at a Fisher Cats game for 18 people with 2 VIP parking passes
• Weekend rental of a Merchants Auto 15-passenger van
• One weekend stay/dinner at the Steele Hill Resorts
• $200 full vehicle detail from AutoFair
• Personalized autographed Fisher Cats jersey
• Four Canobie Lake Park passes
• $100 Meat House gift certificate
• $100 Gift Certificate from T-Bones/Cactus Jack's
• Two Pats Peak ski lift tickets in 2011
• Atlas Fireworks $50 gift certificate
• One Valvoline instant oil change
• Four Chunky's Cinema Pub passes
• VIP tour of Merchantsauto.com Stadium
• Ceremonial first pitch at a Fisher Cats game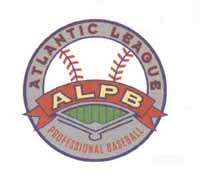 Regarding the Atlantic League, how can this indy league  in the northeastern United States compete with two million fans?
How about establishing a one day attendance record, bumping them over 21 million fans, covering 12 seasons.
Friday April 30, 2010, 30,667 fans enjoyed the home openers of the defending champion Somerset Patriots, Camden Riversharks, Lancaster Barnstormers, and the South Maryland Blue Crabs.
These two instances strengthen the fact that minor league baseball as one entity is thriving despite all the shortcomings in our current economic situation.
Through April, MiLB attendance saw the second highest attendance in its history, drawing over 5.9 million fans, compared to 2008 when attendance hit an all-time high of 6.6 million, on its way to their highest season total ever.
Devon Teeple is an author for the Business of Sports Network, which includes the Biz of Baseball, the Biz of  Football, the Biz of Basketball and the Biz of Hockey.   He is a former professional baseball player with the River City Rascals & Gateway Grizzlies. Devon is also available for hire or freelance opportunities.
Devon is a former student within Sports Management Worldwide's Baseball General Manager Class. Devon is the founder of The GM's Perspective and is a intern with The Football Outsiders and contributor with the Plymouth River Eels.
Currently, Devon is a Branch Manager at a financial institution in Southern Ontario Canada.  He can be reached at devon@thegmsperspective.com , thegmsperspective@yahoo.com or devon@businessofsportsnetwork.com
Follow The GM's Perspective on