Major League Baseball recently announced a historic partnership with three of the most prolific independent baseball leagues; Atlantic, American, and Frontier.
The Atlantic League's "experimental" deal with MLB was groundbreaking. The ATL collaborated on multiple ideas that tested the traditional ways the game was played; automated ball-strike system, limits to defensive shifts and mound visits to name a few. On September 23 Major League Baseball made it official, announcing that the ATL became its first 'partner league'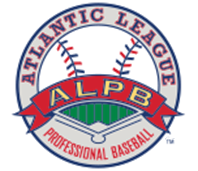 The very next day the American Association and Frontier League were also named official partners of Major League Baseball.
These deals provide instant legitimacy to leagues that have been flying under the radar until the past couple of years. With such tremendous support behind them, Independent baseball has the opportunity to be a feeder option for MLB with the state of minor league baseball currently in flux.
This really is an exciting time for baseball, especially fans of the indy indy game. I actually started going back on the many articles I've put together over the years. In 2011 I published "Should MLB Put Independent Baseball Under Its Umbrella?" Who knew that nine years later, that would become a reality.