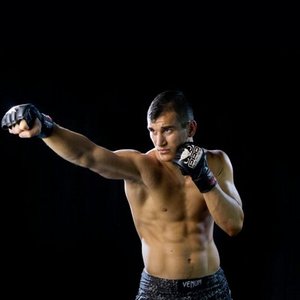 With international victories in tournaments all over the world and over 30,000 followers on social media, Natan Levy's name is becoming one you hear about in all the fight circles. Now he has three MMA wins under his belt and Levy is building a worldwide following like no other.
Not everyone can step into the MMA game and be instantly credible. It's not about putting on gloves and throwing haymakers. It takes years and years of training and not just in one discipline. You must be extraordinary in multiple facets and that's what Levy is trying to do.
From a young age, he trained in Karate until he saw MMA and was instantly hooked. He's working his way up the ranks and not taking anything for granted. Levy wants to be great and he will make sure he takes advantage of every opportunity brought forward!
The GM's Perspective: First I have to say social media is a great thing, through Instagram we were able to set up this interview. Tell me about Natan Levy! How did you get involved in MMA?
Natan Levy: When I was a kid I used to watch boxing or kickboxing and when I found out there was this other type of fighting with smaller gloves and different rules it was so exciting at such a young age.
I got seriously involved in Karate and wanted to compete. One day my Sensei told our class that they were creating a reality tv show/MMA tournament in Israel and anybody who want to try and join the show can. It was sort of a Ultimate Fighter style type of show. It sounded perfect to me, but unfortunately the show got cancelled and never happened. I was training and so enamored with it that I still had to find a way to get involved.
GMs: According to your website, you said your karate training (seven years) was extremely difficult. Can you describe what that training's like for those who don't understand your art.
NL: There's many different types of Karate and some of this doesn't apply to all the disciplines, but the style I learned (Uechi-ryu) is very traditional and very old school. It's real full-contact fights and self-defence. We would train three hours at a time till we were exhausted. We didn't have an A/C and in Israel it's already very humid, so you can imagine how tough it was. Our training made us stronger and got the body used to being hit and not being afraid of contact. This allowed us to not have any worries when we got in the ring.
GMs: Tell us about Syndicate MMA. What does that gym mean to you and how did you get started there?
NL: To me Syndicate MMA is my home away from home. My boxing coach, Jimmy Gifford took me there because it  was the place to be when I got to Las Vegas. He told me this is where you want to start your MMA training. People asked me why I didn't go train at places like Team Couture or places where there are other UFC champions? To me it's very simple and I have to do what's right for me. Who's going to pay attention to me as a new guy off the street. No one will give me the time or the support.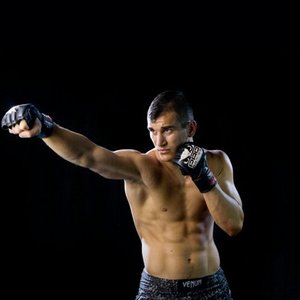 When I walk into the gym as a amatuer and I see other guys who are amatuers or amatuer champions, they're doing something right. After a while guys start going pro and getting into the UFC. A lot of the fighters at Syndicate are younger and that's who you want to be training with. They're hungry, they're competitive, and they want to get the next level.
GMs: A lot of people have different opinions about MMA; violent, barbaric etc…It's actually the complete opposite; physical fitness, dedication, mental toughness, and accountability to not only yourself, but to the team.
NL: Exactly. People will tell you it's violent and barbaric, but they've never done it. How can you speak of something you don't understand?
GMs: Is there any fighter that you mimic yourself after or one that you look up to?
NL: Not really. I think highly of a lot of people. I try to watch the fights as a fighter not a fan. It's more of a study session if you know what I mean. I try learn from everybody and understand the ins and outs and rights and wrongs during their fights. I'm always asking questions and trying to be the best athlete I can be.
GMs: You have some pretty notable credentials under your belt: 1st place-Gracie Worlds 2014, 3rd place-Israel National Jiu Jitsu Championship 2017, 1st place-ADCC Israel Submission grappling championship.
What does it take to place in these types of tournaments? What's the competition like?
NL: At the end of the day there's only one winner. When I won third place in Israel, I was proud of myself, but at the same time there's a sting to it. You're so close to winning you know. And when 16 or 30 people are in the brackets, everybody's gonna lose.
You have to be a great shape, your stamina and recovery strategies must be top notch. And most importantly you must be mentally strong during the entire tournament. After four or five matches, you have to treat it like you're in your first.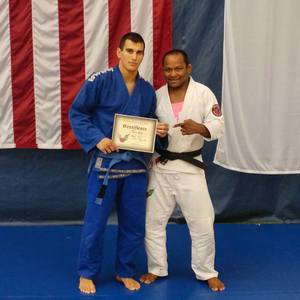 Every match you go into will be the most important one you'll ever have. That's the mindset you go in with. If you don't win the first, you're going home.
GMs: With three impressive fights under your belt, and two of those victories in under 60 seconds, what's the plan going forward?
NL: Right now, I'm going to fight on Tuff-N-Uff, the biggest amatuer promotion in North America, specifically, Pack The Mack on June 17 in Las Vegas at the Thomas and Mack Center. Admission is free and you can watch it live on Natan-Levy.com/en/live/ It could be some of the best fights you'll see. You can't overlook anyone.
If you want to connect with Natan on social media, follow him on Twitter, facebook, Instagram, and on his website.