In 2012, Sean Nolin was can't miss. Sporting a cumulative 10-0 record with a 2.04 ERA, it was only a matter of time before 6-4, 250lb lefty was in a MLB uniform.

Hindsight is 20/20.

When the Toronto Blue Jays were on the verge of a return to relevance, they engineered a blockbuster trade that sent four players (Franklin Barreto, Kendall Graveman, Brett Lawrie and Nolin) to the Oakland Athletics for Josh Donaldson.

All the experts are looking back now and calling this one of the worst blunders of Billy Beane's career, but at the time you just don't know. Predicting the future trajectory of prospects is extremely difficult and in this instance, the Jays made out like bandits.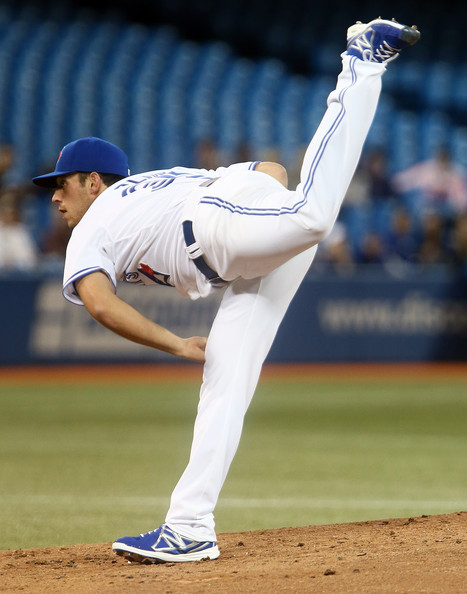 Nolin has never projected as a front-end ace.  His "stuff" has been called good enough to be called a #4 starter at the big league level.

Once traded to the Athletics, he spent the majority of the year in Triple-A before being called up in September. After appearing in six games and finishing with a 1-2 record and a 5.28 ERA, his tenure with the A's was, ultimately, complete. He was claimed off waivers by the Milwaukee Brewers in February of 2016.

Fast forward to spring training with the Brew Crew and in his last outing he blew out his elbow. At 25 years old, his career was at a crossroads. Nolin didn't appear in another professional game until he was 28 years old (Double-A, Hartford Yard Goats).

Getting back to top form is never easy, and the past year plus has been a struggle. Nolin has appeared in games for the Yard Goats, Yaquis de Obregon (Mexican Pacific Winter League)
and after being picked up by the Chicago White Sox in February 2019, was released after surrendering 15 runs in 16 innings.

But baseball is a funny game, and when you think they journey is complete, the baseball gods show up and throw you a lifeline.

The Long Island Ducks, one of the most successful franchises in the independent Atlantic League, gave him another shot. And he hasn't disappointed.

In four games, including two starts, Nolin is lights out going 3-0 striking out 21 in 16 innings giving up only three earned runs.

Indy ball is a stepping stone, a platform to get noticed or to live out the last years of your career in a competitive environment. All signs point to Nolin working out the kinks and regaining the form that had batters baffled. Only the baseball gods know for sure.