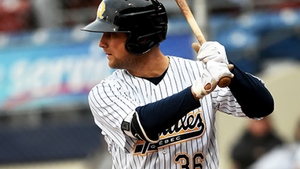 The Colorado Rockies have signed Quebec Capitales catcher and 2012 Canadian Baseball Network POY, Maxx Tissenbaum to a minor league deal according to a recent press release via the Capitales website.
Born in the Queen city, he was originally drafted by Toronto Blue Jays in the 43rd round of the 2009 MLB June Amateur Draft and then in the 11th round of the 2012 MLB June Amateur Draft by the San Diego Padres out of Stony Brook University.
In June of 2016, Tissenbaum was released by the Greensboro Grasshoppers, the Single-A affiliate of the Miami Marlins. He eventually signed with the Indy CanAm League and arguably had the best season of his career.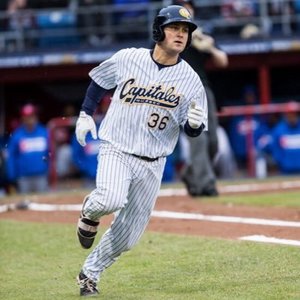 Batting over .400 during his first month on the team, his impact was immediate. Overall, he batted .326 with an OBP of .833. In the grand scheme of things his overall body of work was his best yet as he led them in average, tied for sixth in hits with 89, his seven home runs put him in the top five, and placed fourth in RBI with 47.
Always steady at the plate, his work behind the dish has always been exemplary. In over 170 games and just under 1,200 innings, Tissenbaum committed only 14 errors and threw out over 35 percent of the runners attempting to steal.
Five years into his professional career, the former Jays draft pick, has always had a knack for getting the bat on the ball, his career .277 average is proof of that. You can't snub your nose at his .352 OBP either. Regardless if this makes the headlines or not, the Rockies organization is getting a solid hitter who's proved himself at every level he's been at.
Tissenbaum will be expected to suit up for the Hartford Yard Goats when the 2017 season takes shape.