For the first time in nearly five years, Scott Kazmir was on a major league mound going up against the reigning and defending champion Los Angeles Dodgers.
On Saturday, with nerves and adrenaline through the roof, he went four solid innings, struck out two and gave up one run.

It's been another comeback journey which started back in the independent Constellation Energy League as a member of the Eastern Reyes del Tigre in mid-2020.

In four appearances and three starts, there was enough promise shown that he felt there was a possibility of something more. Despite a short audition, the season ran for approximately two months, the Giants signed him to a minor league deal this past February…the rest is history.

Thinking back to all the articles I've written about the former number 1 pick over the years, this may be the most surprising/inspiring/eyebrow raising one yet!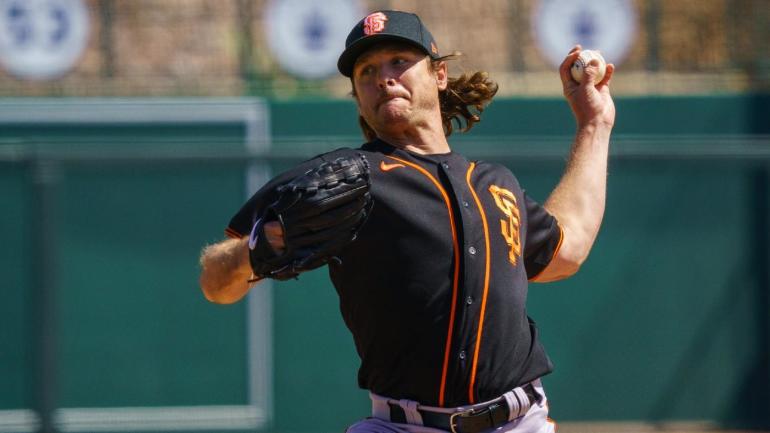 One of my posts was picked up by NBC Sports in 2012 in the midst of his first go round with the Sugar Land Skeeters. They only focused on one aspect of the comeback despite what had transpired prior to. Even when you go back to November 20, 2010 (my second piece on Kazmir), I had hope that something positive was going to come out of all the struggles he was incurring on the field.

"I , personally, cannot wait to see what happens.  He was a first-round pick for a reason, and has performed like one for the most part.  Now it is time to prove all the writers wrong, disprove all scouting reports claiming he is washed up, and rewrite the book on his career. 

A true pitcher will learn from this and become better.  Kazmir must learn how to pitch effectively, hit his spots, get ground balls, and get the job done."

11 years later and he's still surprising people and showing critics that their negativity is just that.

11 years later I'm still writing about the guy the world wrote off. Am I surprised? No. I truthfully say that. There's only a handful of people in the world who could do this and there's nothing negative anyone can say about that.

Congratulations, sir!