There's nothing I love more than a good underdog story. In saying that, Scott Kazmir is attempting another comeback!

He made his first appearance on August 15 as a member of the Eastern Reyes del Tigre of the independent Constellation Energy League. He went one inning striking out two.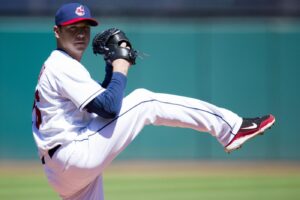 Three days later Kazmir picked up his first professional win since 2017. He threw four innings and gave up just one run in defeating the Sugar Land Lightning Sloths. He struck out five and was clocked between 91-93.

It was in 2012 when Kazmir was completely written off by everyone. He ended up inking a deal with Sugar Land Skeeters of the indy Atlantic League and appeared in 14 games. We wrote countless articles about his games, the ups and downs, but after other stints in the Dominican Winter League, Puerto Rican Winter League, he finally made it back to the bigs with the Cleveland Indians in 2013.

Kazmir went on to 15 wins with the Oakland Athletics in 2014 and was an All-Star for the first time since 2008.

There is no telling what can happen from this, but I can say he's done this before and he can do it again. Stay tuned for future updates.

Congrats Mr. Kazmir, well done!