What's the first thing you think of when you hear sports agent; Scott Boras, Spencer Strasmore 😉 etc…

It's glitz, glamour, parties, and plenty of extra-curricular activities right? Wrong!

As with anything, no one will tell you all the work and long hours that go into it; the long road to signing your first client, competing against some of the most impressive/aggressive communicators the sports world has ever seen.

If you're starting out in the business, what's the value add you can bring a potential client that the other big firms can't?

First, separating yourself from the rest of the pack is essential. You need connections and an insider's perspective. Sports Management Worldwide is that opportunity.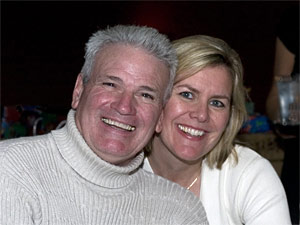 I have known Liz and Lynn Lashbrook for over 16 years. Their Baseball GM & Scouting Course gave me the jumpstart my post-athletic career needed. Long story short, Maury Brown, one of the instructors (now at Forbes), and someone I consider a mentor, liked my work and asked if I wanted to help out with his newly established "The Biz of Baseball".

Fast forward 16 years and again I'm learning a new angle in the sports world from SMWW. My career has taken me from the long bus rides in college to even longer ones in the Independent leagues as a pitcher for the River City Rascals and Gateway Grizzlies to working in the financial industry and appearing in boardrooms for over the past 12 years.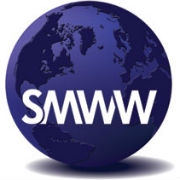 In between I created The GM's Perspective, a site dedicated to the business and operations side of baseball at all levels (MLB, Minor, and Independent Leagues) in Canada, the US, and wherever the game is played. I also founded ignite CHANGE a non-profit community organization that combines performance baseball coaching and mentorship with mental health awareness. It is specifically tailored to playing baseball the right way by integrating components of leadership, attitude, and behaviors.

Now I am participating in SMWW's  Baseball Agent course: An online interactive program designed for individuals who are passionate about developing a career as a baseball agent. This course teaches all aspects of becoming an agent – including recruiting and scouting players, negotiating contracts, marketing your athlete, endorsements, and league regulations.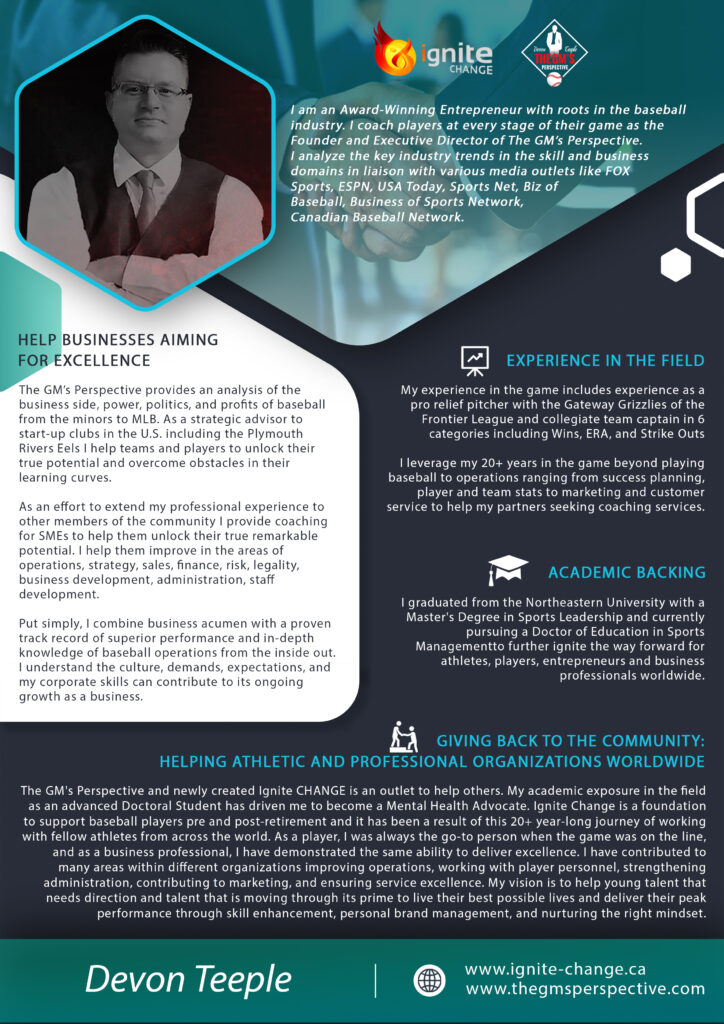 The second, and in my opinion, the most important skill/behaviour you can possess is the ability to genuinely care for your clients' well-being.

The common theme I've been hearing and reading over the past few weeks is to provide a service that cannot be given by anyone else and to treat your client to the highest standards. I look at myself for instance. When I have finished the course, will I work for a bigtime established firm with a laundry list of clients? Of course not, it's just not realistic for ME at this point in my life. What is realistic? Taking my experience at a smaller college/playing independent league baseball/working for industry leaders over the past decade/being an entrepreneur will give my clients and experience not to be missed.

I look at my collegiate and professional career. Was I a MLB'er, no, but perhaps I would have prepared myself for life after sports in a more proficient manner and planned out a better roadmap for my life post sports. Having someone who has your back that has been down the same road is extremely valuable especially from a financial standpoint and also from an athletic and professional perspective.

That is why SMWW can and will have your back from the start. They have educated, advised, vouched, and supported me from the beginning and that's the support you will receive from them upon graduation and into your career as an agent. Hopefully I can provide the support to someone that needs it just as much as Lynn and Liz have for me.