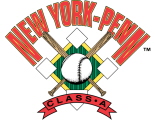 In what is certainly going to cause a serious debate, the New York-Penn League, in its 72nd season is holding a fan vote to decide on their all-time best.
Many people might say it will not be that hard to vote on or to decide who the best of the best is.  Unfortunately, it is not that easy!
Let us take a quick peak at who the fans will be choosing from.
Hall of Famer's from years past; Jim Rice and Tony Perez.  Possible future HOF's; Ryan Howard, C.C. Sabathia, and Johan Santana.
For arguments sake, how about we add a Hall of Famer from another sport into the mix.
Two-time Super Bowl champion, John Elway, was a member of the Oneonta Yankees in the summer of 1982, putting together a .318 average and a team high 25 RBI!
To put something like this into perspective, over 2,400 players have gone on to grace the playing fields of Major League Baseball.
One can say that this short-season, single-A league is a hot bed of talent.
Many of the players that arrive in the NYPL, are first-year players drafted out of college or second-year players drafted directly out of high school.
Voting will continue through August 1 and the "fan's choice" will be announced during the league's annual all-star game August 17 in Staten Island.
Devon Teeple is an author for the Business of Sports Network, which includes the Biz of Baseball, the Biz of  Football, the Biz of Basketball and the Biz of Hockey.   He is a former professional baseball player with the River City Rascals & Gateway Grizzlies. Devon is also available for hire or freelance opportunities.
Devon is a former student within Sports Management Worldwide's Baseball General Manager Class. Devon is the founder of The GM's Perspective and is a intern with The Football Outsiders and contributor with the Plymouth River Eels.
Currently, Devon is a Branch Manager at a financial institution in Southern Ontario Canada.  He can be reached at devon@thegmsperspective.com , thegmsperspective@yahoo.com or devon@businessofsportsnetwork.com
Follow The GM's Perspective on