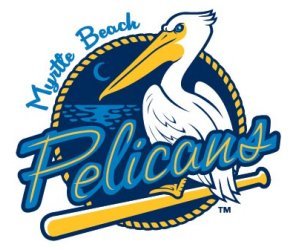 It looks like the PED bug has struck again.
Three members of the Myrtle Beach Pelicans have each been suspended 50 games for the use of performance-enhancing substances, more specifically, amphetamines.
Gerry Rodriguez, Yoel Campusano and Amadeo Zazueta, all infielders, who have been playing affiliated ball since at least 2003, are suspended effective immediately.
Rodriguez, the more prolific prospect of the three, had an outstanding 2009 campaign split between Rome and Myrtle Beach, batting .269, with 23 homers and 83 driven in.  2010 has not exactly been kind as the stats imply, .239, with eight and 24 in 40 games played.  Originally drafted by the New York Yankees in 2005, Rodriguez has amassed nearly 300 hits and 200 RBI in his five professional seasons.
Yoel Campusano, a right-handed hitting second baseman, signed with and has played his five professional seasons, all with the Braves organization.  A career .268 hitter enjoyed a career year in 09′, surpassing 400 at bats for the first time, while batting .288 and driving in 38.  Just like Rodriguez, Campusano's 10′ has been equally unfair; hitting .192 gives you a paltry OBP. of .293.
Zazueta showed promise as a 19 year-old in the Houston Astros organization, unfortunately, two out of the last three seasons batting under .200 has seen his career numbers take a hit, obviously.
This brings 2010 drug suspension total to 27.
Devon Teeple is an author for the Business of Sports Network, which includes the Biz of Baseball, the Biz of  Football, the Biz of Basketball and the Biz of Hockey.   He is a former professional baseball player with the River City Rascals & Gateway Grizzlies. Devon is also available for hire or freelance opportunities.
Devon is a former student within Sports Management Worldwide's Baseball General Manager Class. Devon is the founder of The GM's Perspective and is a intern with The Football Outsiders and contributor with the Plymouth River Eels.
Currently, Devon is a Branch Manager at a financial institution in Southern Ontario Canada.  He can be reached at devon@thegmsperspective.com , thegmsperspective@yahoo.com or devon@businessofsportsnetwork.com
Follow The GM's Perspective on