There's not much else I can say about Travis Snider. The last time I checked in, he was lighting up Atlantic League pitching as a member of the Independent, Long Island Ducks.

The former first-round pick of the Toronto Blue Jays was amongst the team leaders in nearly every offensive category. His 71 RBIs was good enough for top five in the league.
Snider's 2019 numbers; 75 games, 6 home runs, 28 RBI, .306/.415/.472, don't necessarily play to the whole "PCL is using Major League Baseballs and numbers are skyrocketing comments". Instead, let's take this for what it is. Snider is in the midst of the best two year stretch of his career. Additionally, and I know I'm getting really specific, but his walk % (16.0) is the highest it's ever been. Coincidence? More patient at the plate, combined with years of experience, equals consistent success.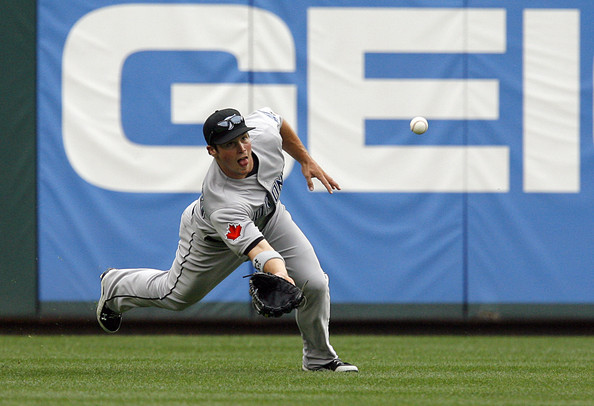 Plain and simple, right? There's nothing he hasn't seen in 14 professional seasons. And with the amount of times he's been called up and sent down, a bad couple weeks is not the end of the world.

Odds are long that Snider gets the call up to the D-backs this year. With Adam Jones, David Peralta, and Jarrod Dyson roaming the outfield, it'll take injuries and some luck. Even if you look at the Triple A, Reno Aces depth chart, you've got guys like Yasmany Tomas, who hit 31 home runs with Arizona in 2016 and is hitting over .300 with 20 plus big flies and over 60 RBI. You also have Matt Szczur, who has five years of big league experience, and is hitting .354.

Snider has been a first-round pick, the future of the Toronto Blue Jays, a call-up, a AAAA player and an independent leaguer. Will Snider, who has shown superstar potential, finally land in a spot where the stars align? Who knows, but I can tell you that regardless of what city he plays in and whatever uniform he puts on, he'll give you everything he's got. In the long run, what else can you ask for?