Thank you again to the Pensacola Pelicans for this update!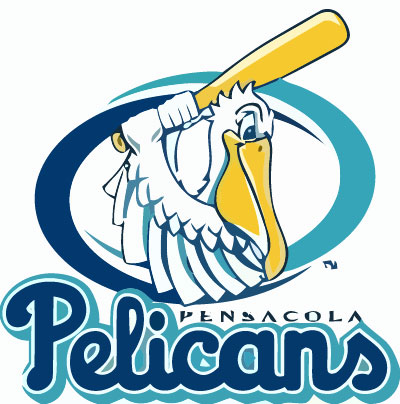 Two former Pelicans teamed up to pitch a shutout for the Oakland A's Triple-A affiliate, the Sacramento River Cats.  Starting the game was former Pelicans starter and Pensacola native Kyle Middleton.  Middleton allowed only one hit and zero runs in five innings.  The game was closed out by former Pelican standout closer Edwar Ramirez, who pitched a spotless 8th and 9th inning to preserve the victory, striking out four of the six batters he faced.  Those two combined with another River Cats' pitcher to only allow two hits during the game.
This performance lowers Middleton's season ERA to 3.07.  Followers of the team suggest that Middleton is a candidate to be called up to the big league rotation soon. Middleton's performance this year follows last season in which he was named to the Baseball America All-Indy team.  With Pensacola, he had a 5-2 record with a miniscule 1.75 ERA, and 83 strikeouts in 87.1 innings pitched. He had a span of 33.1 innings pitched in which he did not allow an earned run, earning him a mid-season all-star roster spot.
This season Ramirez has split time between the big league club and Triple-A. In 11 innings of work this season with the big league club, he's allowed nine hits while striking out ten.  Ramirez also was in the MLB with the New York Yankees from 2007 to 2009.
In other former Pelican news, Jason Jones is currently 1-2 with a 4.64 ERA for the Double-A Harrisburg Senators who are a Washington Nationals affiliate.  Jones gave up only one run in two starts this season for the Pelicans. He pitched brilliantly in 13 and 2/3 innings and was 1-0 with a 0.68 ERA in a Pelican jersey.
Finally, Randy Keisler who pitched with the Pelicans as recently as two weeks ago made his Triple-A Mexican league debut.  Starting for Laguna Keisler pitched a solid six innings allowing six hits and three earned runs.  Keisler pitched in two games for the Pelicans earlier this year going 1-1 with a 4.91 ERA.  He has major league experience with many teams including the Yankees, Reds, and Cardinals.
Click here to visit the Pensacola Pelican website.  You can also follow the Pelicans on facebook and Twitter.