In an interview I conducted with Valiant CEO, I was asked this question.
"A record 4.4 million Americans left their jobs in September in 2021, accelerating a trend that has become known as the Great Resignation. 47% of people plan to leave their job during 2022. Most are leaving because of their boss or their company culture. 82% of people feel unheard, undervalued and misunderstood in the workplace. Do you think leaders see the data and think "that's not me – I'm not that boss they don't want to work for? What changes do you think need to happen?"

My answer
"People have more options now, especially with online and remote capabilities. In my opinion, and it's a strong one, you cannot flourish in an environment where you are being questioned at every turn. People must be allowed to do their jobs. We are not perfect. We have coaching opportunities,,one on one's etc… but if leadership is toxic and continually negative, then how can your team be successful? 

Now more than ever, knowing who you are speaking with/to and understanding THEIR situation plays into your delivery and expected outcomes."
There's a lot of information involved in the question and answer. Everyone has their own leadership style and everyone handles conversations and situations differently. As a people manager, a leader, or a supervisor the end goal is the success of your team. It's not individual. But there is going to be plenty of noise that gets in the way every hour of every day.
One thing you cannot forget about is your role and your purpose. Your role is to ensure other people are successful. And that cannot happen when you focus on the negatives. This is not a difficult concept. In its most simplistic terms; observe, identify, review and repeat.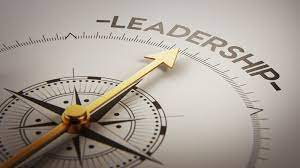 Coaching sessions shouldn't be a scenario you dread. It shouldn't keep you up at night from either perspective; coach/coachee. It's not a foreign concept to share the positives while identifying those areas of opportunity. It offers up to be a consistent piece of the conversation going forward.
And yes, we know that businesses are driven by profit. That profit is generated by the staff in the office and on the front lines. If they are on edge worrying about what the next conversation is going to be it makes for a miserable existence. It becomes a one sided conversation and productivity is brought to a standstill.
In preparation for a presentation I was making, I told my colleague at the time that I was nervous. He told me something that has stuck with me to this day.
"Devon, chill! You know exactly what you're doing, you know the information inside and out. You'll be fine. Plus in these encounters, neither side wants this to end badly. You are telling them something they need to know about and they are here to listen to your information willingly. It's a situation where neither side wants this to end unfavorably."
When you know your audience, your information, and know how you want the information to get across, everybody wins.
If you're reading this, I would love for you to chime in and provide your thoughts. Leadership is a funny thing. It provides so much good, but at the same time there's those lingering questions; Could I have handled that differently? Was that real transparent feedback? Did I prepare enough? And that's just from the coach's perspective…
Until next time…