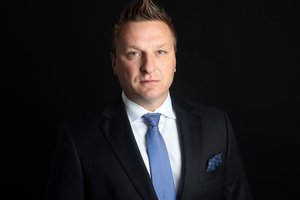 If you didn't already know, Darius Kasparaitis is one of the greatest hockey players the game has ever witnessed.
His accomplished were recognized as he was inducted into the Russian Hockey Hall of Fame on February 19, 2016. Kasparaitis joins 145 of Russia's best who, upon the creation of the new Hall of Fame in Moscow, received the designation of Honored Master of Sports.
We were lucky enough to speak to one of the best regarding his induction and how his life in hockey prepared him to become a success outside of the arena.
The GM's Perspective: Obviously, your induction into the Russian Hockey Hall of Fame is a massive honour and I can't imagine what this means to you. What are your thoughts on this as its caps off a superb career?
Darius Kasparaitis: I'm very honoured to be inducted and it's always great to be recognized. I spent my whole international career playing for Russia. Even though I'm Lithuanian and we had no hockey, it's an honour to be with the greats of Russia.
GMs: When you look back on your career and all the players that you've played with and against, what got you to this point? I know the last time we spoke we discussed leadership and attributes, but how did you become one of the all-time greats?
DK: It's the hardwork. I came from Lithuania and I worked hard. I don't know why, but I've done that ever since I was a little kid. The moment I started skating something inside of me made me want to become a better player than the guy next to me. Usually before school I would hit the ice and nobody else would show up. I would workout on my own. I hated it. Sometimes I would be so tired after, but I did it anyways.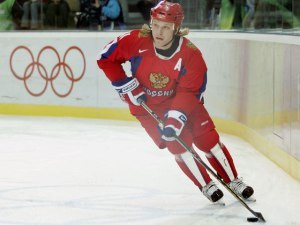 I think I'm talented and I have a very competitive spirit in me. I still have it and I don't think it will ever go away. At the same time, you can be talented and successful, but you need the hardwork to go along with it. I've seen talented players in my life that didn't do anything because they didn't want to work hard.
GMs: With everything that you've done in your career, what stands out from everything else?
DK: Winning an Olympic gold medal is pretty awesome. Before that I was named best defenceman in the World Junior Championships, which is amazing considering I didn't come from a rich hockey country and, of course, when I scored the Game 7 overtime goal against the Buffalo Sabres as a member of the Pittsburgh Penguins. If you ask a lot of star players if they've ever scored a Game 7 overtime goal, not a lot of people have ever done that. Being the guy who's known as a stay at home defenceman and a rough and tough type player, scores an OT winner in Game 7 is pretty amazing.
GMs: Like you said, not a lot of people have done that and it's something that you're never going to forget.
GMs: It may not be noticed, but do you think the leadership qualities you developed over the course of your playing career carry over to your work at Verzasca Group?
DK: I think in life you have a to have a good sense of humour, but also have to be serious when you need to be. My ideas may not be the best for the company, but when you have a great team behind you, you try to bring things together to make it work. That's what I bring to the table. I sort of grew up in the locker room and you learn a lot of things and joke around with each other. I still have that ability, but the most important thing is to be open-minded.  That comes with age. When you're younger you think you know everything and you don't want to listen to the coach and want to do your own thing. Now, being in business and looking back on my career, I wish I listened to the coach more often and to be more humble and to be more sensitive to the things around you.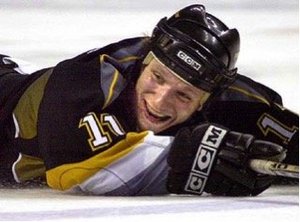 GMs: Not a lot of people would be so forthcoming about the changes they would've made. It shows what type of person you are. You're looking out for the best interests, of not only yourself, but also the people around you.
GMs: I read somewhere that you thinking about at a comeback. Is that true?
DK: Ya! I'm going to Lithuania to play a couple games in the National Championship. I never represented Lithuanian at the national level of play. I was born and raised there and deep down inside you are who you are. Playing for my team will put the finishing touches on my career. If I could 1, 2 or 3 games and say "you know what, I played for both countries at a high level". I started in Lithuania and that's where I want to finish it. If my health allows me to I can accomplish that. It would be an amazing thing. I keep thinking about it. My wife tells me to forget about it. She tells me I don't have to prove anything to anyone. I think she doesn't want me to get hurt.
When you play you always want to be the best. If I play in 2018 when I'm 46 years old, I still want to be the best player on the ice. Unfortunately, age is age. You can't lie about it.