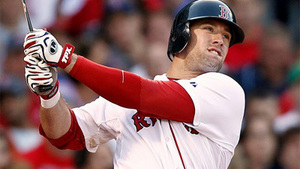 Former Boston Red Sox outfielder Ryan Kalish has signed an independent deal with the American Association's Sioux City Explorers.
The Explorers who are coming off their best season to date, signed Kalish who brings with him a pedigree that provides the team with a veteran presence and fantastic attributes.
"We're obviously very excited to have Kalish in an X's uniform as he's played at the highest level of baseball for 3 years", stated X's 3rd year field manager Steve Montgomery. "He'll bring leadership on the field and in our clubhouse and has a very good work ethic as well. We like how he plays the game hard, the right way and hope that rubs off on our younger players."
Originally drafted by the Red Sox in the 9th round of the 2006 MLB June Amateur Draft from Red Bank Catholic HS, the eight-year vet has been successful at every level he's played. In his first Major League game he recorded his first MLB hit of Indy alumni, Max Scherzer. And in his first 16 at-bats went 8-16 including hitting his first home run at Yankee Stadium.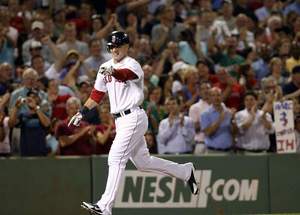 In parts of three MLB seasons, Kalish batted .245 with four home runs and 34 RBI's. He spent 37 games with the Chicago Cubs, but the majority was spent with the Red Sox. With just a small sample size of what he can do, all you have to do is look at his minor league numbers to fully understand his talent. In over 700 professional appearances he's batted .271 with a solid .353 OBP. Over 30 percent of his 653 hits have gone for extra bases.
Still relatively young at 27, Kalish has a legitimate shot of punishing independent league pitching. The experience he brings to the table will rub off on the rest of the players. They will witness someone who could springboard back into affiliated ball within a few weeks. For someone who has been compared to Grady Sizemore, Hunter Pence, and Darin Erstad, the Explorers and their fans may not realize the type of talent they've acquired.