Jose Bautista, one of the Toronto Blue Jays all-time great players, had his shining moment in the 2015 American League Champion Series against the Texas Rangers.

In ten years with the Jays, Bautista established himself as quite possibly the greatest home run hitter in team history. At the very least, the most impactful.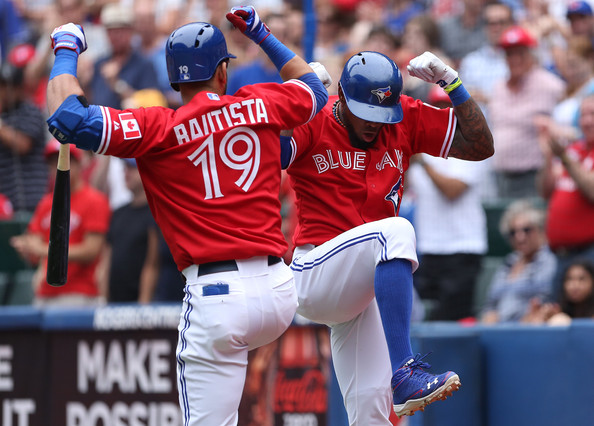 Carlos Delgado, the all-time club leader in big flies, had some monstrous years, juggernaut compilations that saw league leading 145 RBI's, OPS (1.019), and averages in the .344 range. Unfortunately, most of those were overshadowed by the steroid era and in conjunction with playing on a Jays team was not competitive and never finished higher than third.

Bautista came out of nowhere, bouncing from team to team, until being traded to the Jays for Robinzon Diaz. Who knew what that first home run against the Minnesota Twins would mean to the city of Toronto?
The 2019 version of the Jays is in complete rebuild mode and there really is no end in sight. Three to five years from now, Vlady Jr., Bo Bichette, and Cavan Biggio may very well be the next big three, until then, reminiscing on Bautista's decade with the Jays will be one of the most memorable.

Joey Bats was not your prototypical slugger. A sleek frame, barely over 200 lbs, but the speed at which his bat came through the zone was impressive. It was very rare to see any pitcher blow a fastball by him, and when he was challenged, it seemed as if he succeeded every single time. Before exit velocity became a common term, Bautista was amongst the league leaders and appeared to square up every single hit.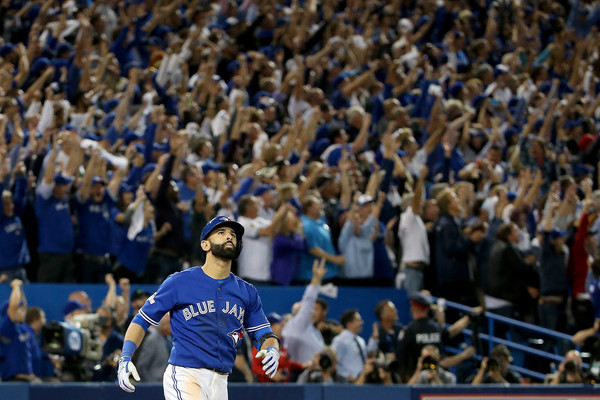 There were times he rubbed people the wrong way; Rougned Odor, Darren O'Day, and really any road team, but that's what made him fascinating to watch. He stepped his game up in the worst of times and any type of controversy enabled him to play beyond his means.
He made Toronto relevant again. In a city with the Toronto Raptors, and the Toronto Maple Leafs headlining every story, Bautista and company made the Jays the toast of the town.
His homers were majestic, his confidence was contagious. His home run in 2015, followed by the bat flip heard round the world, was a moment every baseball fan will talk about for years. His commitment to the city that gave him his opportunity will never be forgotten.