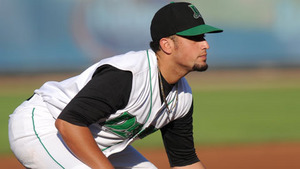 Despite playing in only 85 games, Somerset Patriots' David Vidal was one of the best players in the Atlantic League. He was so good that the Miami Marlins signed him to a minor league contract.
Vidal is no stranger to the pro game. He was originally drafted by the Cincinnati Reds in the 8th round of the 2010 MLB June Amateur Draft and played within their organization for four years making it to Double A. His best year came in 2011 when he hit 20 home runs and drove in 85. The .280 batting average and .847 OPS were career highs until his breakout 2016 campaign.
In his second season in Somerset, Vidal seemingly put it all together after some tough years where he struggled to hit for average and power. His 26 homers in 2016 not only led the Patriots, but was good enough for second in the league behind Jeremy Barfield who topped out at 27 and who also played in 50 more games.
Many people may overlook these independent league statistics, but once again this is the proving ground for players resurrecting their careers. Even those players not drafted can make a name for themselves to scouts everywhere.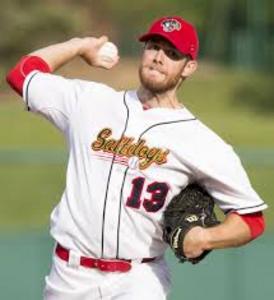 Just this past week, the Seattle Mariners signed American Association Pitcher of the Year, Lindsey Caughel. Caughel was drafted by the Baltimore Orioles in the 35th round of the 2011 MLB June Amateur Draft from Stetson University but did not sign. He was drafted again in 2012, this time by the Los Angeles Dodgers, where he spent the last four years. In 293 innings, he went 17-19 with a 3.72 ERA. Labrum surgery cost him almost all of 2015, all but three innings to be exact. Since, he hooked up with Lincoln Saltdogs (traded to the Sioux City Explorers November 16) and things couldn't have gone any better.
He was named POY and lead the league with a 2.09 ERA and tied for fourth in K's with 120. In addition, he walked a paltry 24 batters and sported a 5.00 SO/W ratio. It's not that hard to figure out why he got noticed. Fully recovered from surgery and ranked 7th on Baseball America's top Independent League prospect list, there's no telling what he's got planned for 2017.